Features
Nathan Gray: 10 albums you should love as much as he does
on
Sunday, February 9, 2020 - 11:27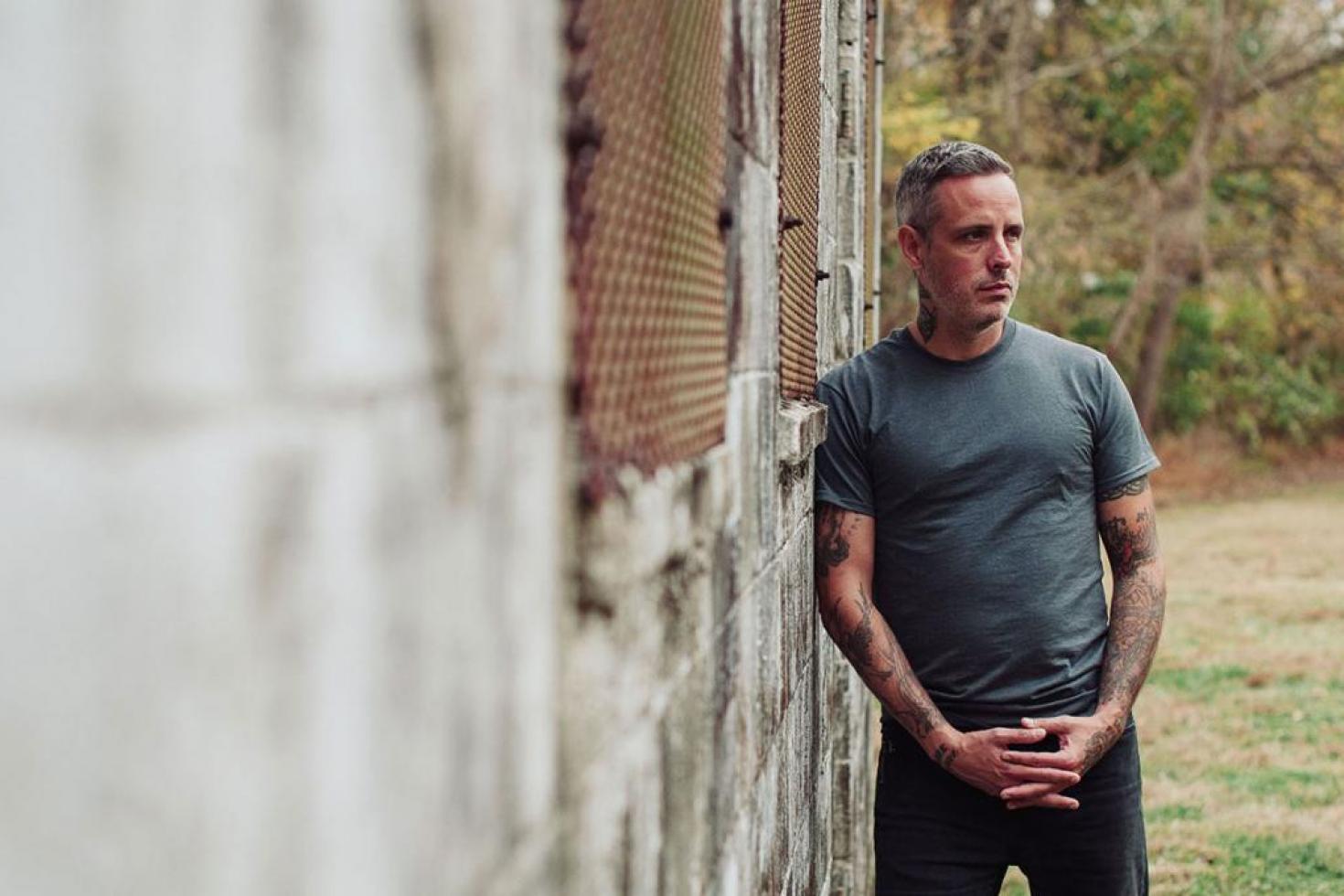 - by Tom Dumarey
I have been a fan of Nathan Gray's voice ever since I first heard Boysetsfire's 'After The Eulogy'. Since then, we have had The Casting Out, I Am Heresy, The Nathan Gray Collective and his first solo outing, 2018's 'Feral Hymns,' a deeply personal album that he recently followed up with 'Working Title'.
Recorded by producer/engineer Pete Steinkopf of The Bouncing Souls, 'Working Title''s music reflects the ups and downs of Gray's continuing journey, as well as a communal spirit. Drawing influence from the formative music of his youth like The Replacements, Bob Mould, and The Cars, he recruited drummer Jake Blochinger (The Banner), bassist Chris Rakus (Boysetsfire, The Casting Out), and guitarist Ben Christo (Sisters of Mercy) to help actualize a more driving, band-oriented sound.
Having expanded his sound allowed him to incorporate punk urgency, power pop hooks, and folk intimacy—resulting in his most dynamic and uplifting work to date. We caught up with the Maryland-based songwriter to find out about some of the albums that have influenced him along the way.
Nathan Gray will be touring throughout 2020 in support of 'Working Title', starting with a run of EU and UK dates this week, and followed by a run of North American shows. See full itinerary below.
(photo credit: Becky Fontaine)
Jawbreaker - Unfun
From the iconic bassline on "Want" to the nearly melodic hardcore vibe of "Drone", Unfun is one of the most solid punk albums to ever come out in my lifetime. In my opinion, it is literally flawless. Unfun was released in 1990 when I was around 18 years old, and this band and album made me believe in the transformative power of punk - it was an emotional, gritty, raw, melodic, hook-laden masterpiece. This album in particular definitely had a huge influence on me wanting to play in a band.
The Clash - London Calling
When looking at which album from The Clash to include, it was a toss-up between this album and their very first self-titled release. I went with London Calling because where the self-titled album helped me realize that punk could be more than the boring nihilism of the Sex Pistols, London Calling helped me realize that punk itself could be more than just 3 fast chords and a lazy snarl. Punk became something more with London Calling; it became an important and creative force both ideologically and musically.
Hüsker Dü - Warehouse: Songs and Stories
Are you a huge Hüsker Dü fan? Then right about now, you are probably shaking your head and completely losing all respect for me hahaha! But...oh well, it's easily their best album in my opinion. Both Mould and Hart are at their most prolific "pop through a punk scope" writing in this album. The sound quality is nearly un-listenable and comes across like they just said "screw it... you know that horrible tinny, high end, sizzle-y sound? Turn that alllll the way up and take out any semblance of low end" and for some reason, THAT ONLY ADDS TO THE CHARM OF THIS BEAUTIFUL ALBUM! Bob Mould can do no wrong in my eyes, and this album was the beginning of my journey through his many workings.
Tom Petty - Wildflowers
Who could possibly argue with me on this? This album is pure genius; I literally cried all the way through my first listening. There is a gorgeous simplicity to this album that Producer Rick Ruben helps bring to a gut-wrenching level and just feels so special and important. Literally no one (not even The Boss) has done an album this pure and perfect within the realm of Americana Influenced rock
Goo Goo Dolls - Hold Me Up
The third offering from a band you wouldn't even recognize now (no judgement, just truth.) This album really encapsulates that Minneapolis punk sound that has inspired me so much over the years along with bands like The Replacements, Soul Asylum, and Hüsker Dü... BUT they were from Buffalo, NY! So, this album inspired me to realize that certain sounds and genres didn't belong to any one person, location, or band. If you love it, let it Influence you, and make it your own.
Rick Springfield - Working Class Dog
This album absolutely made me want to be in a band, (mostly because when I was 10, I had a huge crush on my friend's mom who was a big Rick Springfield fan). Once I heard "Jessie's Girl", it was all over for me - I was going to be in a band. You can absolutely hear the influence this man had on me on my album Working Title.
The Cars - Self Titled
Moog. Who the hell just busts out a moog and blends 80's new wave with retro 50's-esque rock n roll so effortlessly??? Ric Ocasik and The Cars, that's who! I don't have any interest in adding such an instrument into what I do at the moment, but I would be lying if I didn't say that certain chord structures, melodies, and approach to leads didn't influence Working Title. Catchy and cool with a super nerdy vibe that made me feel like this little nerd could be someone cool some day too and grow to inspire others with my music the way they did and still do.
Social Distortion - Sex, love, and Rock n Roll
What? It's literally the best album they ever wrote. Stop looking at me like that. Yes...I'm serious. I actually love the production too, and I'm not afraid to admit that it's something that we borrowed in the production of my album as well. Usually in more "slickly" produced albums, the lead guitars are a bit more out front and the rhythm guitars are more buried and structural - not so here. The grit and grime of the rhythm guitars shine in this album and add a rawness and intensity that you don't get on most.
Steve Earle - Transcendental Blues
Everything I learned about writing a simple and heartbreaking song I learned from Steve Earle. I also learned a thing or two about writing my more political or social viewpoints into a more personal package that folks could receive better.
Johnny Cash - At Folsom Prison
Everything I learned about writing a simple and heartbreaking song I learned from Johnny Cash. I also learned a thing or two about writing my more political or social viewpoints into a more personal package that folks could receive better. Yes...I realize I just repeated myself but it is equally true of both Cash and Earle. Brilliant story telling, heart breaking melodies, voices that are not at all perfect but are more meaningful for that reason alone. Cash had a genuine heart for people in their own brokenness. I always felt like he almost had a need to heal others in order to find himself - a trait I connect with that very strongly.
Tour Dates:
02/14 Berlin, DE @ Columbia Theater
02/15 Münster, DE @ Sputnikhalle
02/16 Köln, DE @ Kantine
02/17 Frankfurt, DE @ Batschkapp
02/18 Hamburg, DE @ Gruenspan
02/19 Leipzig, DE @ Conne Island
02/20 Nürnberg, DE @ Hirsch
02/21 Wien, AT @ Szene
02/22 München, DE @ Backstage
02/23 Zürich, CH @ Papiersaal
02/24 Stuttgart, DE @ Wizemann
02/25 Saarbrücken, DE @ Garage
02/26 London, UK @ The Courtyard Studio
03/05 Columbus, OH @ Spacebar
03/06 Indianapolis, IN @ Black Circle Brewing Co.
03/07 Chicago, IL @ Reggies
03/08 Detroit, MI @ Smalls
03/10 Toronto, ON @ Baby G
03/11 Montreal, QC @ Turbo Haus
03/12 Portland, ME @ Geno's Rock Club
03/13 Boston, MA @ O'Briens