Features
on
Wednesday, April 1, 2009 - 00:00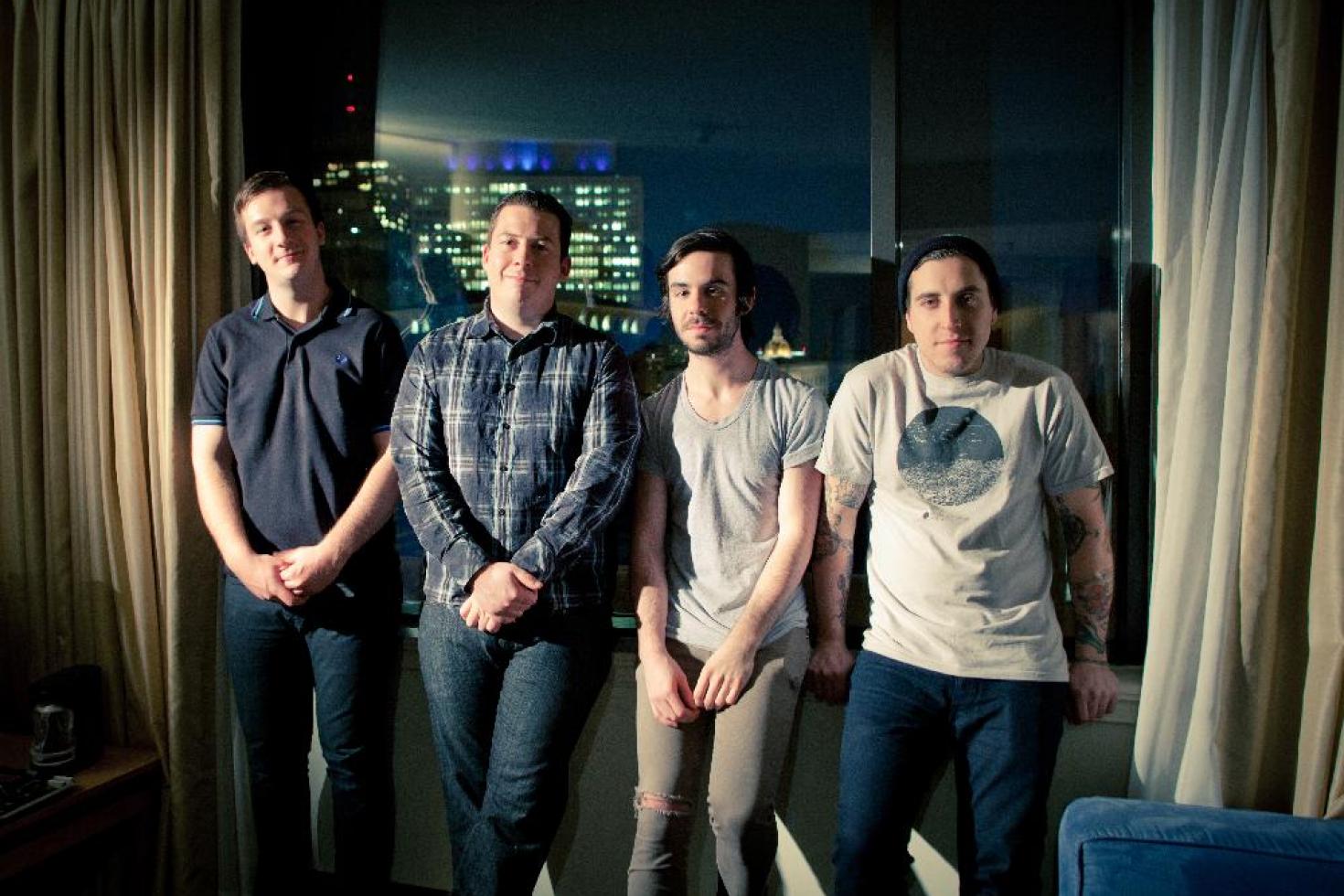 It's always fun to get a new release from a band you already like but it's way cooler to be blown out of your shoes by a new band. That's exactly what Make Do And Mend did with their "Bodies Of Water" EP (out now on Panic Records). And that's the reason I did this email interview with guitarist/vocalist James.
PRT: Who are you and what would you like to tell our readers about yourself?
James: I'm James and I play guitar and sing in Make Do and Mend. I fucking love Nada Surf.
PRT: Who else is in the band and can you tell me one thing about them that drives you crazy when you're stuck in a van together for too long?
James: The rest of the guys are Matt Pat and Mike. I don't think this band would be able to exist if we didn't get along so well. On the whole we are pretty caring and conscientious dudes. We do our best to stay out of each other's hair as much as possible. I actually enjoy being in the van with those guys a great deal. Some of my funniest memories have taken place in that blue van with those three guys.
PRT: Can you give me the history of the band written in one minute or less… ready? GO!
James: Umm we formed in 2005, recorded a demo, it sucked. We played some shows, recorded our first E.P. it was a little bit better than the demo. We played some more shows did a few tours Recorded our newest E.P. "Bodies of Water" Did another tour, released that E.P. and here we are. Yeah!
PRT: For the unlucky people out there who haven't heard you yet… if Make Do And Mend was the lovechild of two other bands, which bands would've had sex and which position were you conceived in?
James: Crowbar and Vitamin C. Needless to say Vitamin C got totally railed.
PRT: A name I saw a lot when researching you guys is Hot Water Music. How fed up are you with that comparison?
James: I wont deny that it gets annoying, just because we like to think that we are doing something fresh. But I can definitely understand where people get it. I think that people hear gruff yelled vocals and immediately think HWM but I think that we are stylistically really different from those guys. Either way, Hot Water Music is an incredible band. So if people think we sound like an incredible band then that's a win in my book.
PRT: Is the 'our own" in the song "Our Own Ebb And Flow" a way of saying you are your own band and more than a band that is influenced by HWM? Or am I seeing way too much into that?
James: I think you're digging a little too deep. That song is about growing up and trying to forge your own set of values and beliefs, and going back and forth between what you've been taught and what makes sense to you. The title sort of reflects that battle.
PRT: Panic Records recently released the "Bodies Of Water" EP…what made you decide to go with Panic Records over other labels?
James: The bottom line is Panic just seemed like the most legit option. A few other labels approached us about putting out the record and at that time they just weren't what we were looking for. When Timm from Panic contacted us we talked a lot about what both parties had in mind for the record and the band and as it turned out we agreed on so much. Timm is just a smart caring dude who wants to do as much for his bands as he humanly can, and that's why we decided to sign with Panic.
PRT: You already released the EP on your own before signing to Panic… was that a necessity or was being on a label roster simply not a priority?
James: We released the E.P. for free on the Internet just because we were way too excited for people to hear it. We played the whole shopping around for labels game and we eventually decided that we loved the record and we wanted ultimate control over how and when people heard it. So we took matters into our own hands.
PRT: What's up next for you guys? Lots of touring? Maybe even in Europe? Writing for a full-length?
James: Right now we are just playing a ton of shows. We are going to do a full U.S. and Canadian tour in the summer. We are going to Europe in the winter, which we are all incredibly excited for. And 2010 will see an MDAM full-length. All really exciting things for us!
PRT: Any last words for our readers?
James: Thank you.