Features
on
Friday, May 1, 2009 - 00:00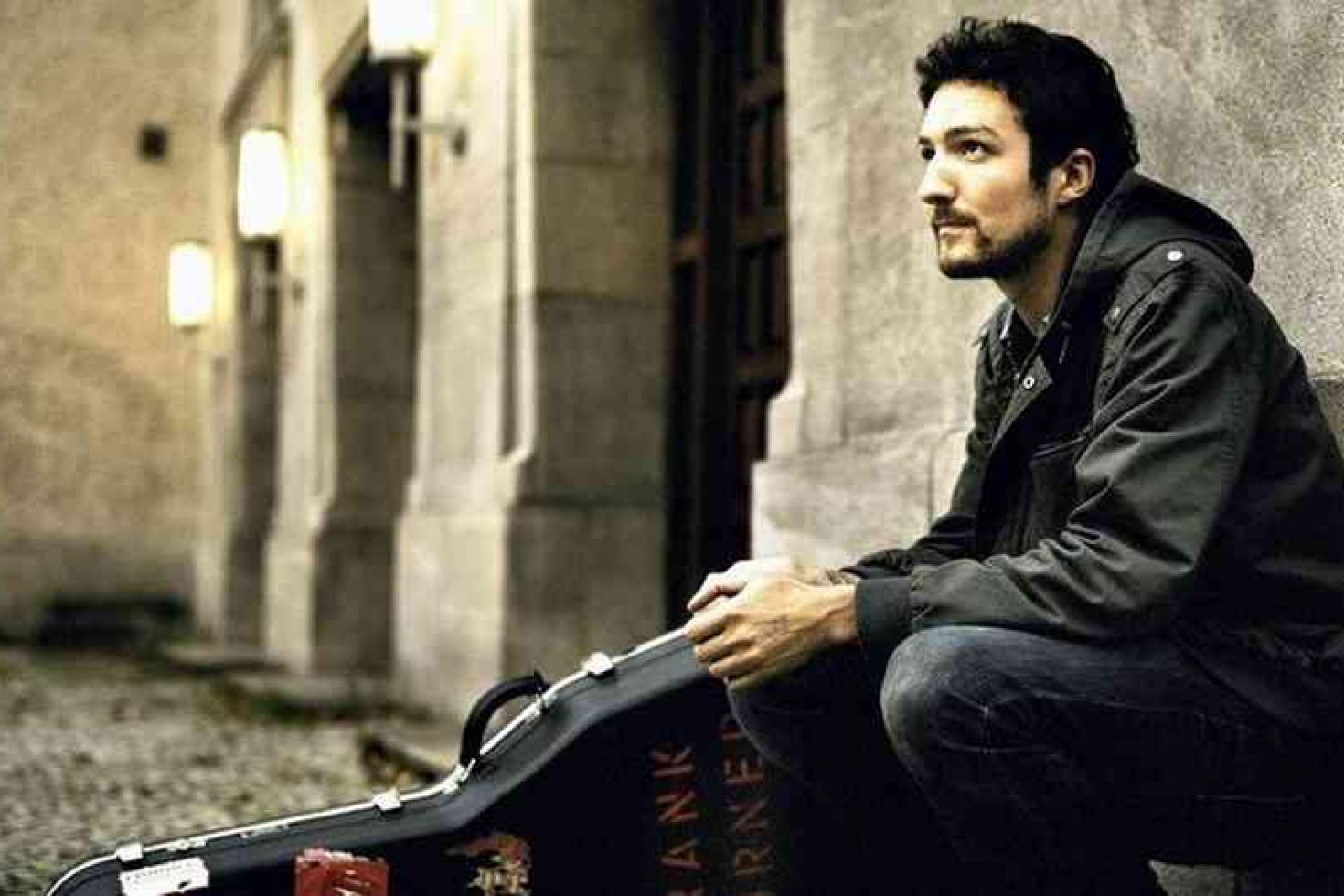 Frank Turner used to front Million Dead but has since gone solo, taking the singer/songwriter route like other UK bards such as Billy Bragg and Luka Bloom did before him. He's already built up quite a name for himself in the UK and for once all the raving press quotes are actually in accordance with reality. I saw the guy win over the entire Gaslight Anthem crowd in Brussels on his own. The day after I got the interview back from him, I read that he signed with Epitaph so I'm guessing it won't be long until the rest of Europe gets to know Frank Turner as well. Here's already a little sneak preview.
PRT: What made you want to go solo after Million Dead rather than starting a new band?
Frank: Million Dead came to an end because of shitty politics between band members. It got really bad, and when the band came to an end I really didn't want to be putting another band together any time soon. I think I also felt a little let down by what happened with that band, and I wanted to only rely on myself. All of that was helped along by the fact that I wanted to play a different style of music, something more like billy bragg or bob dylan.
PRT: Since being a solo artist you've already put together quite a discography… do you have time for anything else in your life other than music?
Frank: Haha, not masses to be honest. I write, tour and record most of the time. I make time for my friends and family when I can.
PRT: You are already working on your third full-length which is scheduled for September. What can you tell us about it?
Frank: The previous albums we did with me playing most of the instruments apart from the drums. Over the past few years I've put together a really great live band, and this time for the recording I wanted to play the record with them, to make it sound more live, more energetic. The guys I play with are really excellent musicians, so it's going to be great. We've been rehearsing like crazy for the last few weeks, and we'll be in the studio in May. The album should be out worldwide in September. It's going to be called "Poetry Of The Deed".
PRT: You'll be recording it with Alex Newport… how did the two of you meet?
Frank: We haven't actually met in person yet - in fact I'm going to meet him tonight! But he got in contact with me to say he wanted to work with me sometime, and I'm a fan of a lot of the records he's made in the past (as well as being into Fudge Tunnel). We also have some mutual friends. It's all worked out pretty easily in the end.
PRT: You recently put out a compilation of your first three years aptly titled "The First Three Years". Why did you want it out there? Because usually that's something bands do when a new album is still years away.
Frank: I have a principle about not putting the same tracks on different releases, so people don't pay twice for the same songs. But that meant that we had a lot of material that was only available on splits, EPs, compilations and so on. It got to the point where it would be really hard for someone new to my music to find all the songs, and it wasn't economical for Xtra Mile (my UK label) to keep pressing up small releases. So we put everything in one place and released it like that.
PRT: In the song "The Outdoor Type" there's a line I could hear myself say at my most lazy (about not wanting to go on weekend because there might be something good on TV they'll never show again). That made me wonder… how much of the real Frank Turner do we get to know through your lyrics?
Frank: That song is actually a cover, by The Lemonheads, so you know.. Anyway. I'm pretty honest with my lyrics - none of it is fiction. Obviously I keep some things back, I have a private life, but I'm not someone who makes a front for themselves, a character, like Tom Waits or whatever. It's pretty transparent.
PRT: When I saw you on your recent European tour with Gaslight Anthem and Polar Bear Club, it was just you and your acoustic guitar in between sets by two full-fledged bands. Does that make things more challenging for you?
Frank: Maybe a little, but then I like a challenge. I don't accept that the number of people and instruments on stage is equal to how good or worthwhile the music you make is. Bob Dylan versus, I don't know, one of those 14 people ska bands, for instance. It's fun to play a show where people have certain negative expectations of the whole singer-songwriter thing, and then fuck with them. It's rewarding to win over skeptical people.
PRT: How much of a priority are the States for you?
Frank: The USA is a very big market, and there's a lot of places to tour there, so I'm looking forward to spending a lot of time there. But I don't think of any one place or group of people as more important than any other. Touring in Europe has been great fun for me too, and I can't wait to come back more.
PRT: You've already achieved a whole lot… are there any things left on your TO DO-list other than world domination?
Frank: Sure, always. For the most part actually my ambitions are about songwriting more than anything else. I'm really proud of how the new album is shaping up, but I still belive that I have more and better music to write.
PRT: I read on your site that the first Million Dead album will be re-released along with a live DVD. Why now? Because I thought it was out-of-print already for quite some time.
Frank: Yes, that's why. You can't get it right now, people are sending silly money on it on ebay and so on. Xtra Mile decided that it would be cool to make it available again. It's a good album. The DVD we never did release in the first place due to some arguments, but everything is smoothed now. I'm happy it's coming out. There won't be any shows though.