Features
Foxing: 10 albums you should love as much as they do
on
Monday, August 6, 2018 - 19:55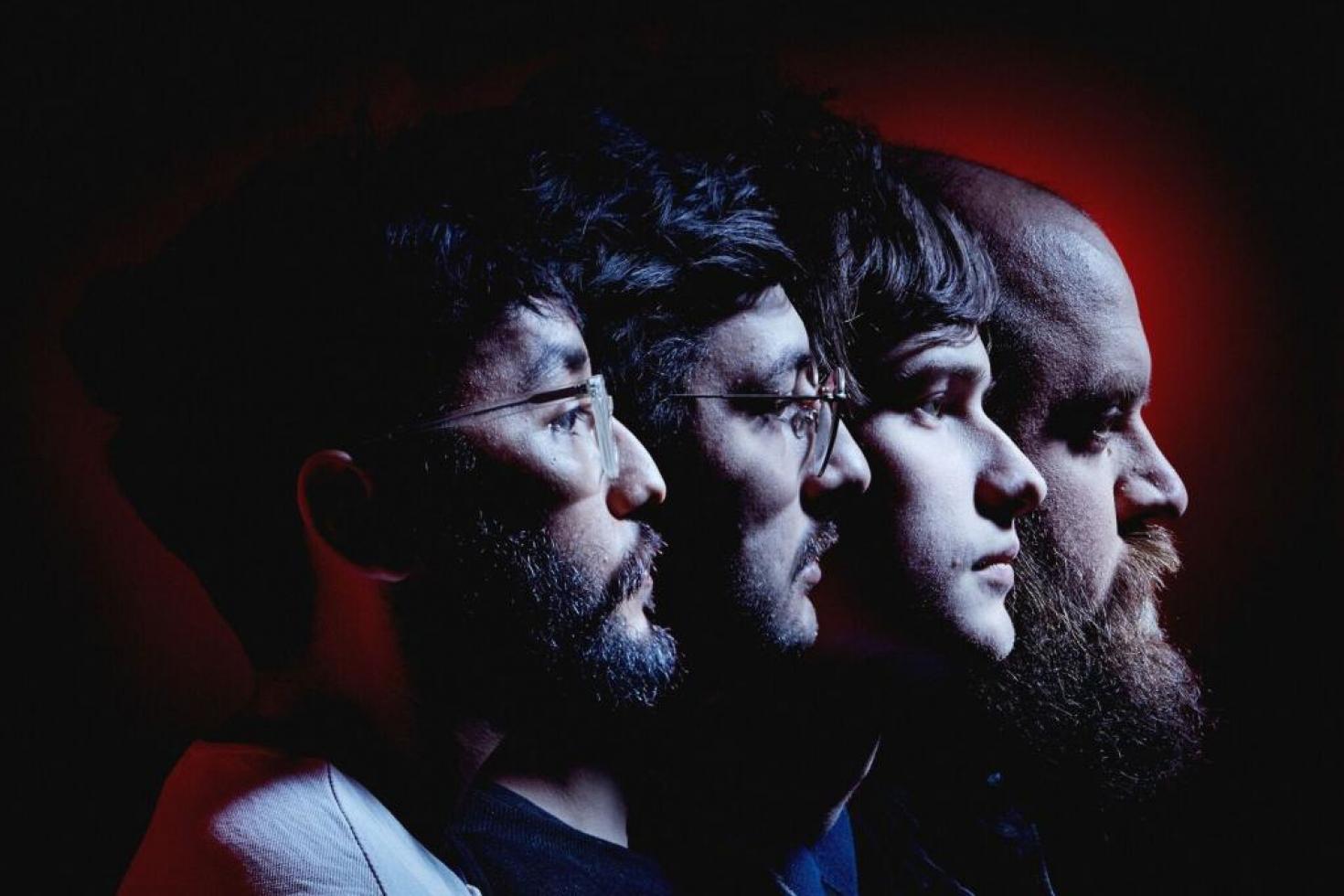 - by Tom Dumarey
You will have to sleep four more times until 'Nearer My God', Foxing's highly anticipated new album will be out via Triple Crown Records. Created over the course of nearly three years, Nearer My God was produced in St. Louis and Montreal by Chris Walla (Death Cab For Cutie, The Decemberists) and guitarist Eric Hudson, with additional help from Joe Reinhart (Hop Along, Modern Baseball). We caught up with Eric and vocalist Conor Murphy and asked them to come up with a list of 10 albums that influenced them in one way or another. Check it out… just like their new album, the list is kind of eclectic.
Weird Al Yankovic - Dare To Be Stupid
Conor: This is the greatest record of all time. There is no question. There is no close second. I pray to Weird Al and have no other gods.
Radiohead - Hail to the Thief
Eric: This album is special to me because of how it captures the Bush era paranoia and political crookedness, sonically packaged as a maniacal carnival.
Sigur Ros - Takk
Conor: Favorite lyrics ever written. Can't understand any of them. Sæglópur is my favorite piano line/piano recording ever recorded.
Interpol - Turn on the Bright Lights
Eric: The drum and bass of this record is what really catches me. It was a reference and inspiration on a few tracks, the emotional center of the songs on this album are dreamlike but serious.
Mitski - Puberty 2
Conor: I don't think there is a current artist that is even close to as good as Mitski and this record deserves every Grammy.
The Cure - Disintegration
Eric: The desparartion and sadness of this record is starkly contrasted by how removed it feels from what is being said. I find that dissonance fascinating.
Françoise Hardy - La Question
Conor: Have you ever said "I wish Nico was French and made only good songs?" I have and this is what it sounds like. Greatest French album ever written.
Talk Talk - Spirit of Eden
Eric: Sonically beautiful and inspired me to take everything I was writing further than I would've otherwise.
Slipknot - Iowa
Conor: I love Slipknot. If you don't, we just don't click. If you're 555 then I'm 666. I'm sorry.
Frank Ocean - Blond
Eric: To me it's a transcendent album that everyone should be referencing. I think it's perhaps the best record of the 2010s and a blueprint for where pop music and r&b can go. It's pure genius.