Features
on
Thursday, June 3, 2021 - 18:55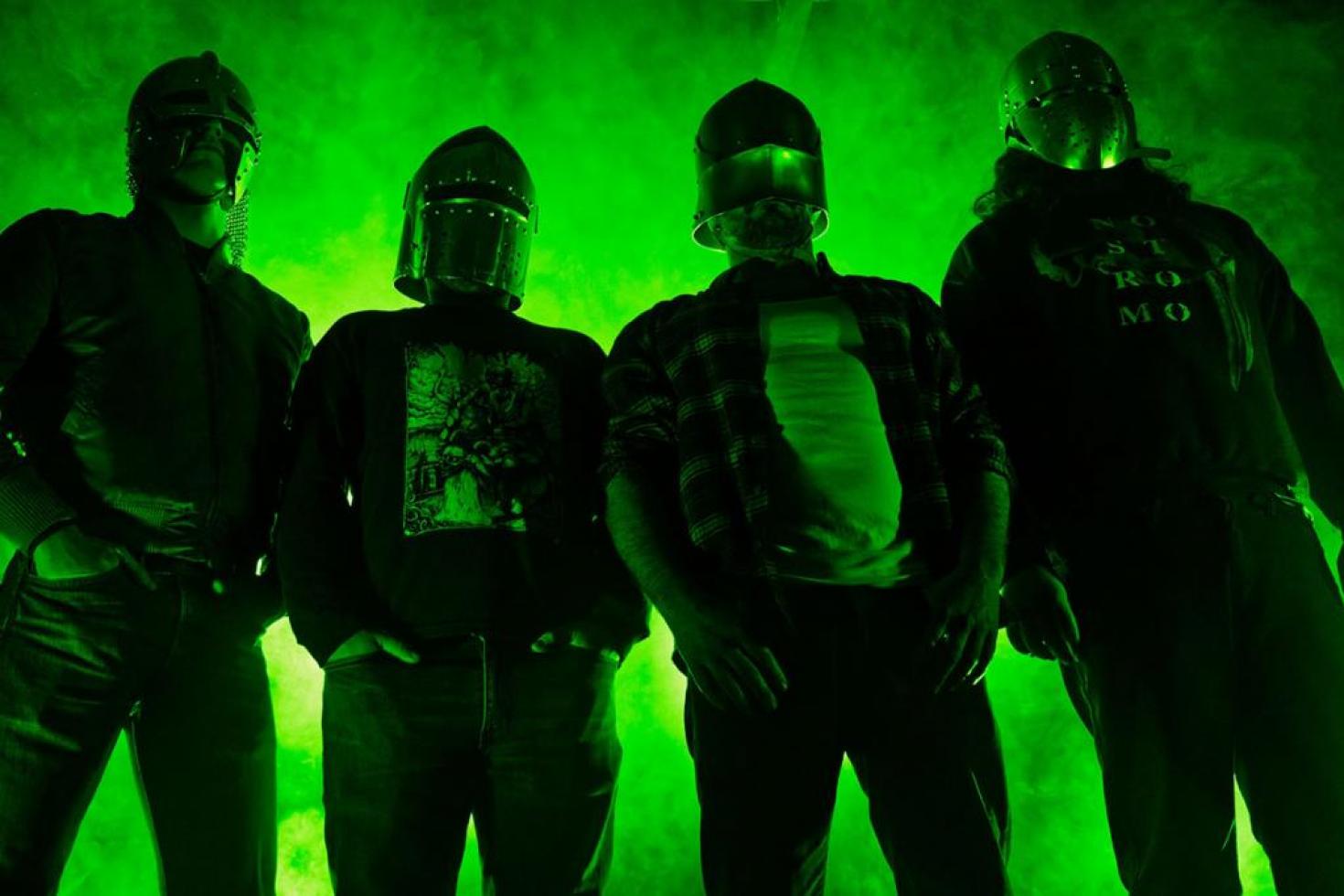 With borders opening up and travel becoming a thing again, we thought now would be as good a time as any to bring back our much-loved, never talked about city guides. First up, Simon from French hardcore Oi! band Fléau (which is French for 'scourge') who was kind enough to take us on a leisurely stroll through his hometown of Lyon, a city I only know from standing in traffic and ever so slowly making our way through the tunnels underneath the city on our way to the South of France.
If you are looking for a soundtrack to listen to while reading this, might I suggest the band's not so long ago released 4-song EP? Taking influences from the likes of bands like The Templars, Rixe, Blitz, Noi!se and Lion's Law, this self-proclaimed 'band of mercenaries' does a stellar job of banging out loud-as-hell tunes from underneath the Medieval helms they like to wear.
PRT: What made you first fall in love with the city?
Lyon is the good mix of all I like in life, food, drinks, music, football (real one ;) ) and violence in the streets.
PRT: If you had to come up with a marketing slogan for the city, what would it be?
Paradise is full of food and wine. Lyon is Heaven.
PRT: Best place to play?
Le Warmaudio (our second home!) and le Trokson (the best sweaty basement of the world for freaky  peoples who like freaky music).
PRT: Best place to go for a late night drink after the show?
The Bootlegger, too many drunken stories there… don't piss in the sink.
PRT: Best place to go for a late night snack after the drink after the show?
You can go to La Gratinée, fuckin good French food at any time or go to a good old Kebab.
PRT: Best touristy thing to do in the city?
Go to the Frères Lumières Institut and miniature's movie museum (if you want to see the mother Alien from the movie). Go to see the view from the top of la Croix Rousse if the weather is good at Le gros cailloux you can see Le Mont blanc. In December there is the Festival of light too. For four nights a variety of different artists light up buildings, so better to stay at one of the local bar drinking hot red wine
PRT: Best hidden spot in the city?
« Les Traboules » are secret covered passageways (500 in the city) very typical, where you can do what you want hidden from the cops. The Garden Rosa mir a very nice hidden garden too.
PRT: One thing you would like to see changed in the city?
Kick the nazi scum out! Not just from the town, but everywhere else in the world too!
PRT: What's your best memory about the city?
Really hard to choose one, so many good moments. spending all day at the bar drinkin under sun next to the Rhone river. Going to the best record shop in town « Dangerhouse », going to a violent hardcore show and drinkin till the next morning. Who cannot love that?
PRT: Where in the city did you get your heart broken?
Nobody broke my heart cause I don't have one.
PRT: Is there a historical fact about your city that makes you chuckle?
We have the world record for the biggest « Omelette Norvégienne » made in 1996 at la brasserie George 34 meters. I like that.
PRT: Favorite song about your city you'd like to share, either yours or someone else's?
« Rien qu'un Gône » by Rude Gones. Classic Oi! From the city. A « Gône » is a kid from Lyon.