Features
on
Monday, October 23, 2017 - 20:05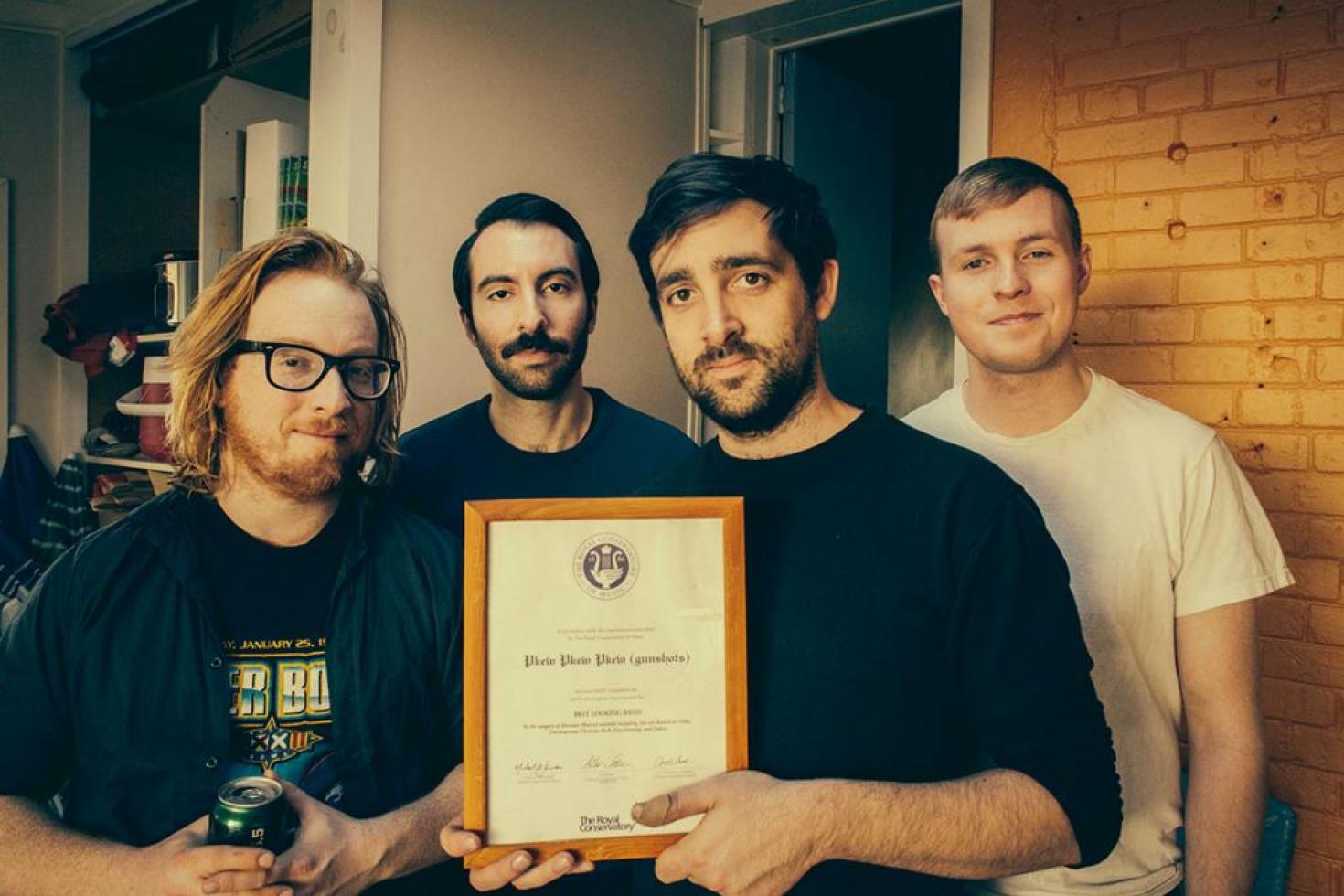 It's not really like you have a choice. You need to go watch Toronto's Pkew Pkew Pkew at Fest. Because - to use their own words- they're the Lance Armstrongs of music, they dope. They released their self-titled album last year via Royal Mountain Records (it's really good!), signed with SideOneDummy (who re-released the album this Summer) and are hopefully already working on more musical badassery (hopefully!). Here's Pkew Pkew Pkew's guide to Fest.
PRT: What's your favorite Fest memory?
We have been sitting and staring at this question forever, and it's impossible to answer. Unless an entire weekend counts as one memory. Then it's last year's Fest.
PRT: Most random thing to ever happen at Fest?
Probably when Ryan met a cockroach that was as big as him and battled it all on his own. That was pretty cool and unexpected.
PRT: Fest bands play house shows, parking lot shows and hotel room shows. What's the most outrageous place where you ever played a show?
We once tried to play a show on Mike's dad's power boat while going top speed, but we sank it during load-in so we had to settle for beers on the dock.
PRT: And on that same note… where would you never want to play?
We would never want to play a show in a sunken power boat because our gear would electrocute us pretty badly.
PRT: Top three things that are part of your Fest survival kit?
Couple of beers / cockroach squasher / couple of beers 
PRT: Best thing about Fest?
The best thing about Fest is when you see a good band, and then walk 20 feet and see another good band that is totally different within the same hour. AND you can do that all weekend!
PRT: Name one thing Fest is missing?
Football.
PRT: Best place to get something to eat and/or drink?
That variety store beside America's Best Value Inn is pretty great.
PRT: What should people do in Gainesville when not checking bands at Fest?
Find gators and give them a kiss! Ride skateboards in the parking lots! Say "hello" to other Fest-goers!
PRT: Why should people come see your band out of the zillion other bands at Fest?
Because we're really good and we plan to play our best.
PRT: Next to a zillion bands, Fest wrestling is also a thing. If you would join them, what would be your wrestling nickname?
The Rock
PRT: What are some of the bands you are stoked about seeing yourself?
Too many to count, but we will list a few: Typesetter, Against Me!, Brutal Youth, Screaming Females, Laureate, The Flatliners, Worriers, Career Suicide, Life In Vacuum, Timeshares, Ellen & The Degenerates, The Dirty Nil, Nightmarathons, Insignificant Other, Bike Tuff, Katie Ellen, Garrett Dale/Red City Radio, Such Gold, WE COULD GO ON AND ON!