Features
on
Tuesday, May 14, 2013 - 20:26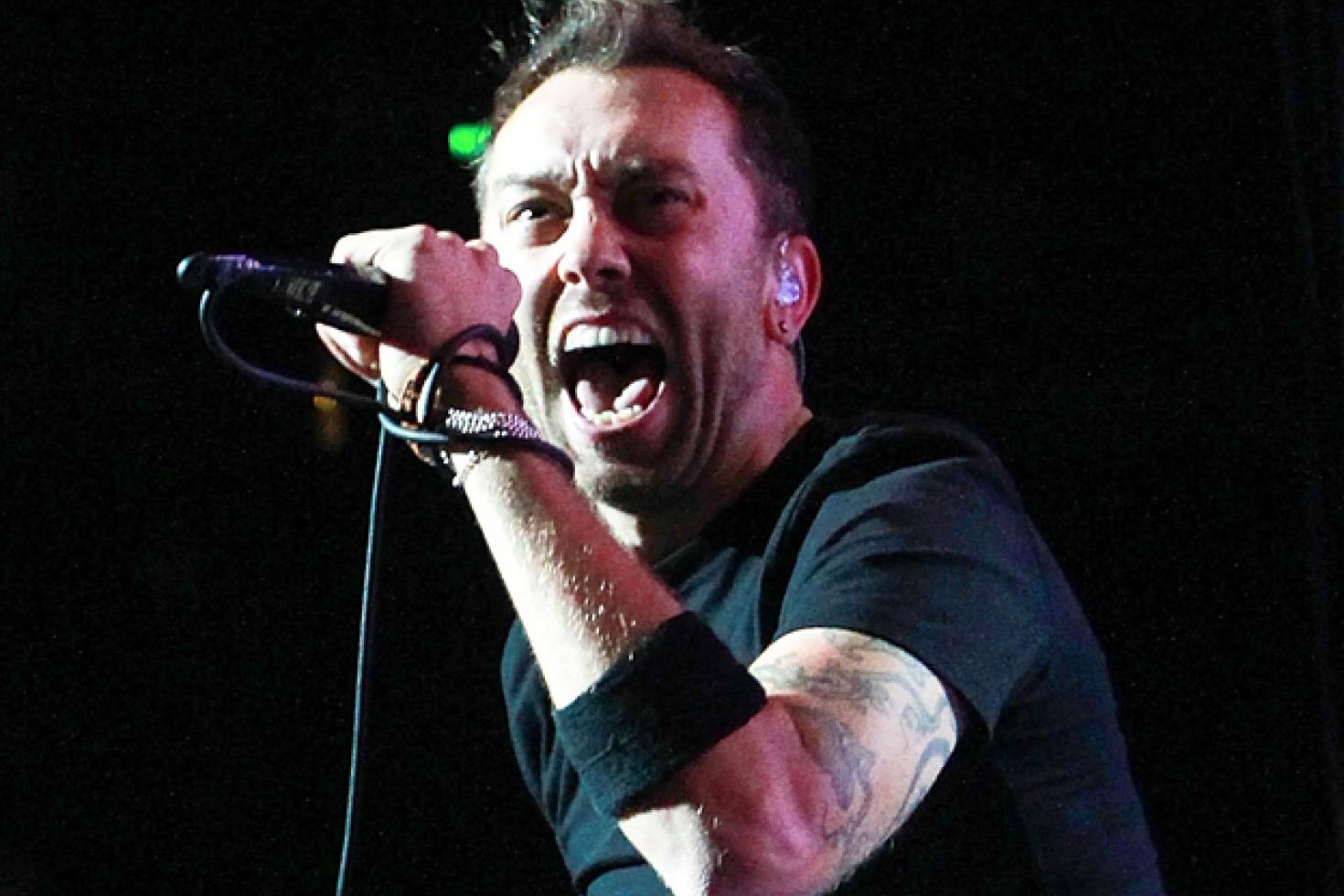 Rise Against released their second album - "Revolutions Per Minute" ten years ago and to mark the occasion, they are re-releasing the album through Fat Wreck with all of the demo songs as a bonus. We thought that was a good enough reason to have a chat with vocalist Tim. So we did.
PRT: How come you decided to re-release "Revolutions Per Minute"?
Tim: We didn't want to let the ten year anniversary of this record pass by without acknowledging it somehow, so we thought we'd do a re-release. Fat Mike said if we found something to add that has never been heard, like the demos, than he'd put it out. So I called up Neil from The Lawrence Arms who helped us with the demo, and he found them under his bed.
PRT: "RPM10" comes with demo versions of all the songs as a bonus. Do you feel the demos bring something else to the material compared to the final version or is it just a fun extra?
Tim: Casual fans might not be that interested in the demos, but for people who really love those songs I think finding the subtle differences will be interesting and fun to discover. The demos are those songs in their super raw state.
PRT: After the release of "Revolutions Per Minute", you signed with a major. Did you ever have any reservations/worries about it?
Tim: Of course, but we decided it was worth the risk. We figured they would drop us after one record and then we would see if Fat Wreck would take us back. We never thought we would have this long of a career on a major, it's been a really good ride and a good fit for us.
PRT: It worked out well for you and it seems like you've followed a flawless trajectory. Looking back, is there one thing you would've handled differently when given the chance?
Tim: In reference to the record ? No, I love RPM, every second of it.
PRT: Being in the position to speak about it, what is the one thing beginning bands have to keep in mind/watch out for/…?
Tim: Realize that sometimes your band's identity is not about the things you say yes to, but the things you say no to. Most people don't see you band as an enduring endeavor. They see you as a one-hit-wonder and they'd like to exploit you til the next band comes along.
PRT: You've now re-released your first two albums so you're obviously not ashamed of them like some other bands are about their first releases yet you don't seem to play a lot of songs off of those albums anymore at live shows… how come?
Tim: Well we have 6 records now, so that's tough, but honestly it's mostly because the crowd rarely reacts to our old songs. Whenever we play them in the set the pit slows down and the crowd get quieter. It's not rocket science. We play songs that keep the show going and we aim to please. I would argue that not only are we not embarrassed by those records, but we love them more than most of our fans do !
PRT: You'll begin working on a new album in the next couple of months after two years of relentless touring, what is it that keeps you going?
Tim: We have amazing fans and there is so much that still needs to be sung about.
PRT: With everything that you have achieved since the release of "Revolutions Per Minute", what is the one thing that you'd still like to realize?
Tim: We've already far surpassed any goals we set as a band back then. Everything since RPM has been a gift and we only wish to honor what our audience has given us; a platform to do what we love to do for people who also love it.