Features
on
Wednesday, March 6, 2019 - 15:47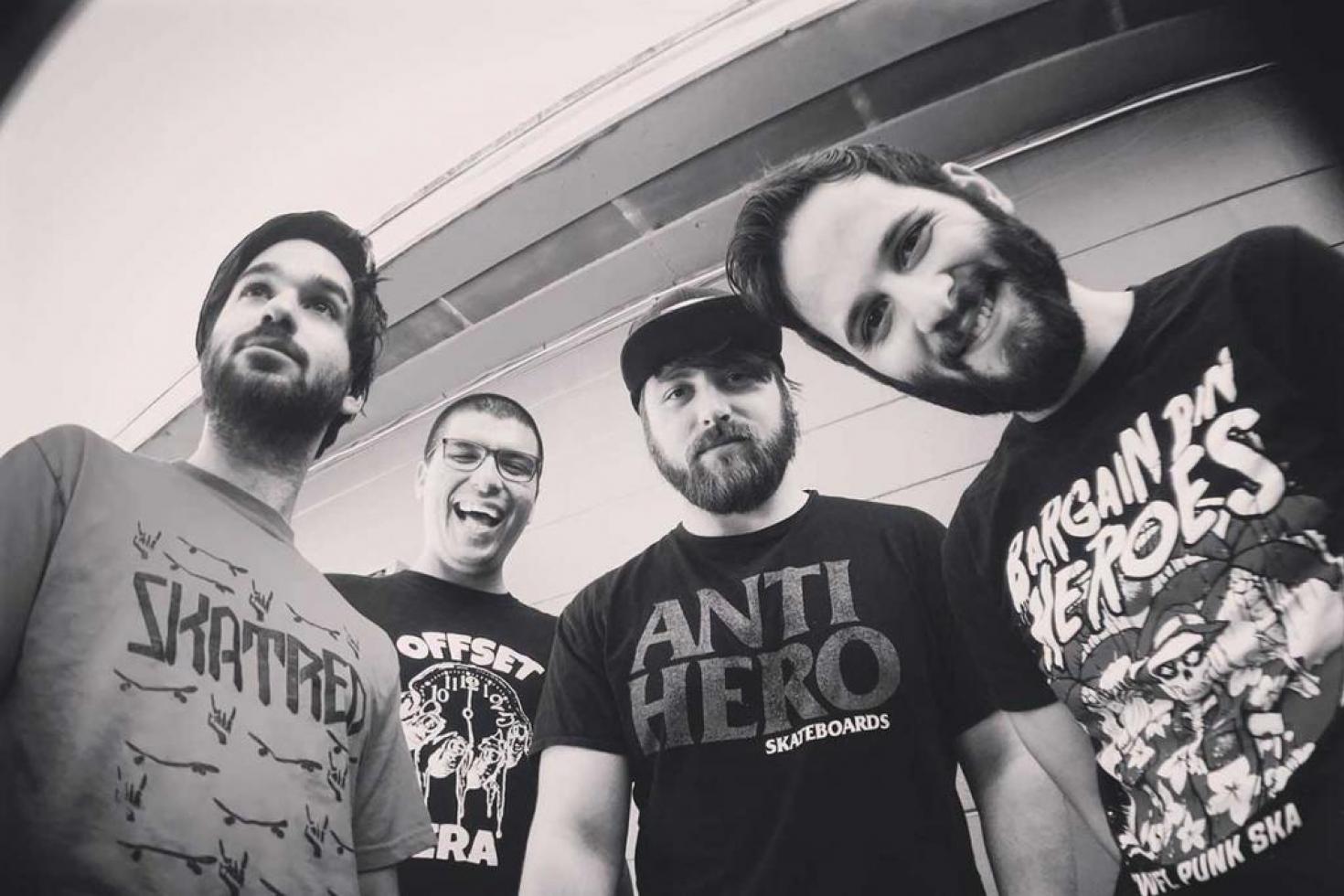 - by Tom Dumarey
In the mood for some pop-punk with an old-school twist? Look no further than Orlando's Dial Drive who have got you covered with their debut full-length, 'Wasted Time,' which will be out tomorrow via A Jam Records. We caught up with vocalist/guitarist Jake LeDrew to talk about the band's history and their debut album, which you can stream in its entirety below.
PRT: When and why did you decide to start Dial Drive?
Jake: Nate and I started the band back in late 2016. We used to work on a TV show called The Daily Buzz together here in Orlando. After meeting, we immediately realized we had similar tastes in music, and the same birthday. I had always wanted to be in a band, because I loved writing songs. I just didn't think that was a reality. We wrote our first song while partying out in Cocoa Beach, and it's been history ever since.
PRT: Did you already have a clear idea of what you wanted to sound like when you started the band back in 2016 or has it been a bit of a search?
Jake: I wouldn't say a clear idea, but we knew that our music would fall under the Punk Umbrella. I know we're still such a young band, but it's funny because I feel like I can already see how our music has evolved.
PRT: You are about to release your debut full-length, 'Wasted Time'. On a scale of 1 to 10, how excited are you to finally get the album out there?
Jake: Oh, an 11 for sure. We're really stoked to get this record out. We're all really proud of how it turned out, and there was a lot of work that went into it.
PRT: What do you consider wasted time?
Jake: I had the idea to name the record that because I feel like I've wasted so much time not doing music. I didn't think being in a band was a possibility, or that I wasn't good enough or whatever. These last couple years have been so rad that I've just been kicking myself as to why it didn't happen sooner. I also like that Wasted Time is such a relatable feeling. There's a lot of songs about loss and regret on this album, so it made sense. The band was all about it immediately too, so it just felt right.
PRT: The songs that make up 'Wasted Time' are indebted to 90ies/early 00's pop-punk. What is it about that style that makes it stand out for you?
Jake: I think that the punk/pop punk scene of that era is really important to all of us in the band. We grew up listening to that music, and still do today. For me, it just feels like the most natural and comfortable way to get a message across musically.
PRT: I like how you almost casually incorporate some other styles like the reggae part in 'Going Postal' or in the intro of 'Missed Call,' which wouldn't look out of place on a metal album. Is that something that just sneaks in while writing?
Jake: So one thing that we've always been in agreeance on is that we don't need to stick to one specific style. We all like Punk, Emo, Metal, Ska, Reggae, etc. So yeah, I know we're mostly classified as a Pop Punk band, but we like to throw in other influences here and there as well. 'Missed Call' is a perfect example. After we recorded it and listened to it back, we could tell it was a different sound for us. That goes for a couple songs on this record, but we're just as passionate about all of them. Blending in elements of different genres is definitely something we'll continue to do as the band grows.
PRT: Would I be right in saying that the main topics addressed on the album are some of the struggles we face in everyday life and regrets?
Jake: Definitely. I think that there's a lot of relatable emotions and feelings that will be heard on this album. Music can be a very cathartic thing, and songs have a unique way of reflecting what you're feeling.
PRT: You previously released two EPs. Did writing and recording a full-length come with a new set of challenges?
Jake: It had its ups and downs, but overall it was a great experience. We had been working on some stuff here and there, but honeslty I was surprised how quickly we got these 10 songs together. This was also our first time working with a producer. Our friend Brooks Paschal drove in from Texas and we spent a solid two weeks together recording. He's a great producer, and I think working together made this record the best it could be.
PRT: I saw Nathan describe the album somewhere as "It's like getting shot in the dick with a shotgun. But in a good way!". Which made wonder... what exactly is a good way to get shot in the dick with a shotgun?
Jake: You'd have to ask Nate. That guy is always trying to get shot in the dick with a shotgun. It might be some fetish shit.
PRT: What's up next for Dial Drive once the album is out?
Jake: Well, we have our record release show in Orlando at Iron Cow on March 8th, the day the record comes out. After that, we have an east coast tour in May, as well as a Midwest Tour in July. There's also some international stuff in the works, and some festival announcemnts we're not allowed to share yet... but basically we're going to stay busy doing what we love, which is playing music.