Features
Dave Hause on paying tribute to Patty Griffin and Dillinger Four's Paddy Costello
on
Thursday, October 8, 2020 - 13:18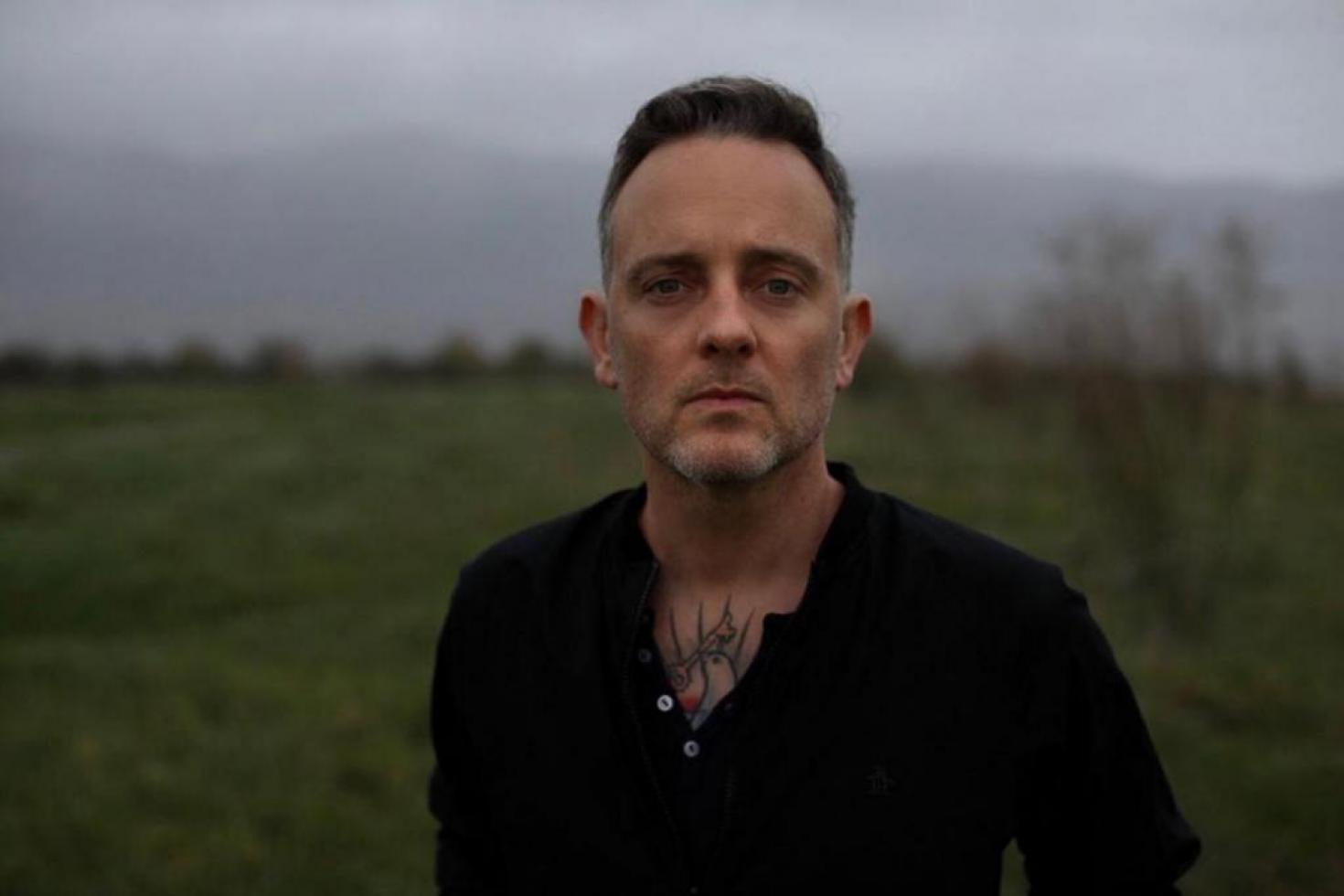 On his upcoming 'Patty/Paddy' double EP, Dave Hause interprets the songs of two wildly different artists: Americana songwriter Patty Griffin and Dillinger Four's Paddy Costello. The idea stems from tribute albums by Hause's own songwriting heroes, like Bruce Springsteen's 'The Seeger Sessions' and Discount's 'Love, Billy' EP where the Florida band took on Billy Bragg songs. While thinking about whose songs he would like to interpret, Hause realized that two of his favorite songwriters 'happen to go by Patty. Or, Paddy. And the light bulb went on.' Both 'Patty' and 'Paddy' will be out October 23 and can be pre-ordered here.
PRT: I'm guessing that just like everyone else, you had slightly different plans for 2020. But with two small children at home, has it also been something of a blessing in disguise that you got to spend so much time with them?
Dave: It's incredible. When you read about attachment theory with children, it is clear that these first two years are pivotal in how they get shaped for the rest of their lives.  As hard as it has been, I'm really grateful this pandemic has forced me to be home for this time.
PRT: On the 'Patty' and 'Paddy' double EP you cover songs from two of your favorite songwriters. Is that an idea you were already playing with or is it one of the few positive things to have come from the lockdown?
Dave: It's sort of both. I have wanted to make something like this for years but never got around to it.  Touring, writing and recording records and having a family keep me pretty busy.  When it became clear that touring wasn't going to be on the table for the foreseeable future, some of the ideas I have backburnered got moved to the front of the stove.  This is the first one of those to come out.
PRT: Do you remember what it was exactly that drew you to both Patty Griffin and Paddy Costello?
Dave: For Dillinger Four it was the combination of intellect, humor, and complete abandon. You have these lyrics that are clearly written from an informed, intelligent place played in songs that sound like everything is on fire. It changed my whole perspective on what was possible with punk music.

With Patty Griffin, I got on board with her on her first record, Living With Ghosts. Its vulnerable songwriting at its finest. Her voice has this incredible ache, and the lyrics are so honest. She's the songwriter I turn to whenever I need comfort.
PRT: Listening to the 'Paddy' songs, I think I never quite realized just how strong Dillinger Four's melodies are. Is there something you learned about one of the songs on the EPs that you hadn't noticed before?
Dave: I learned that Paddy is every bit as good a songwriter as anyone else I've studied. He has great, memorable melodies, incredible lyrics, and he uses interesting arrangements that straddle common song forms but with his own twist. He writes these amazing finale/mosh parts that you don't often find in traditional songwriting.  Patty Griffin's songs just reminded me how simple the chords can be if you have a transcendent melody and clear, vulnerable lyrics.
PRT: Whose songs were the most daunting to take on? And in what way?
Dave: Neither.  They were a total joy to work on. The fun thing about interpreting other people's songs is that you don't wonder about the lyric, the melody or the structure. That work has already been done for you. I had so much fun singing these songs. We would get our twins down for their morning nap and I'd just sing for a few hours a day.
PRT: You have a bunch of guests helping out on the EP ranging from obvious suspects like your brother Tim and Brian Fallon to more surprising choices like Bartees Strange, Lilly Hiatt and Jake Blount. How did those collaborations come about?
Dave: The Brian thing was obvious, we sang this song together live when we both did some random solo shows back in 2010. We had never recorded our voices together for anything other than some background vocals on the Bouncing Souls song 'Gasoline', so this seemed like the perfect place to start that. For the other guests, I don't know all of them as well as I do Brian, but I admire each of their work. So we just reached out to see if they'd have any interest and they all were super game to sing.  I was pretty excited to hear what they all brought to the table.
PRT: My personal favorites would have to be 'Top of the World' and 'Doublewhiskeycokenoice', both of which are downright beautiful. Is there one song where you are especially happy with the way it turned out?
Dave: I love 'The Father, The Son, and The Homosexual / Single Parent'. Just being able to sing that one was really inspiring. And for the 'Patty' EP I'd say 'Moon Song'. I love Tim's harmonies and I'm proud of the arrangement, I think it turned out really well with the vibraphone and all of the other elements coming together.
PRT: You just announced a live streamed show that will take place on Oct 17. After that it's fingers crossed on Nov 3. Any plans beyond that?
Dave: There's talk of one more live streamed show in November with a good friend of mine, another singer-songwriter that people really love. Tim and I are writing songs for my next record, we are working on songs for a release of Tim's, and there are few other little surprises up our sleeves. We don't have any concrete plans for now, we are sort of waiting to see what happens with the election to know if we even have a shot at playing shows in 2021.