Features
Dan Andriano In The Emergency Room
on
Tuesday, November 17, 2015 - 17:14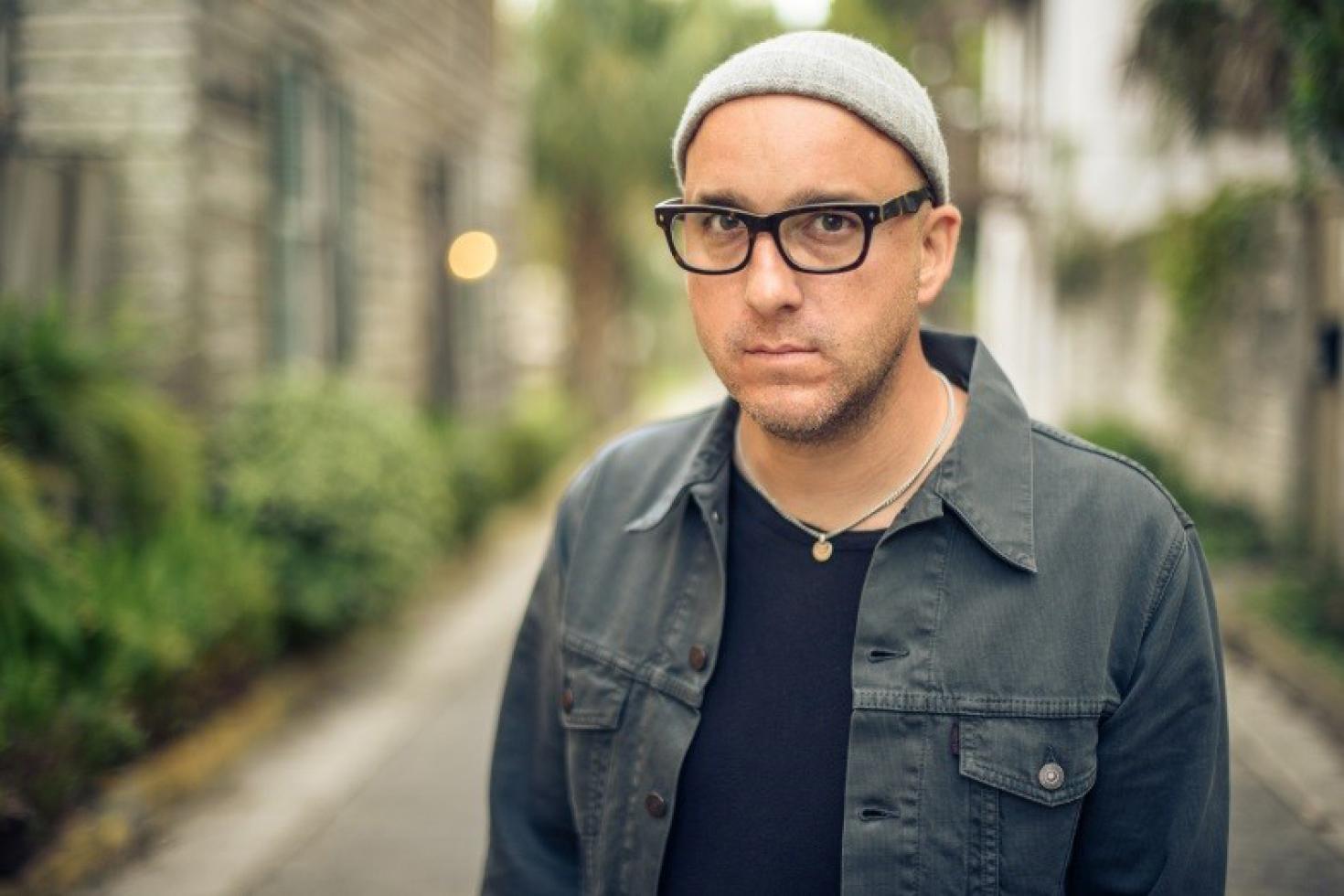 Alkaline Trio bassist and vocalist Dan Andriano recently released his second solo album under the Dan Andriano In The Emergency Room moniker. Whereas his debut "Hurricane Season" was mostly acoustic, this one comes with a full band and well, it's pretty friggin' good! Here's an email interview we did with Dan about the new album and his decision to record it with a full band among other things.
PRT: You recorded the new album with a full band. I know Jeff Rosenstock is in the band and that he produced the album as well. But who else is in the band and how did you meet them?
Dan: Mike Park, who runs Asian Man Records, put me in touch with all the guys. I was feeling a bit anxious as I didn't know what I was going to do with all these songs. All I knew was that I didn't want to record them at home like I did with Hurricane Season. So I called Mike and he basically told me that he'd find me a band and whenever I was ready, I should come out to San Jose and just make a record. That's exactly what I did. He put me in touch with Jeff, Kevin Higuchi, and Mike Huguenor who was someone that I really wanted to play with... I love his band Hard Girls
PRT: Did you feel it was necessary to bring in a full band to make the most of the songs?
Dan: Absolutely. Almost all of the ideas I had were based around a rock band. I could've done a full band kinda sound by myself at home, but it would take forever and drive me crazy.
PRT: On opening track "Pretty Teeth" there is a vibraphone and a buzzing synth, which sounded like something Jeff would bring to the table. Which made me wonder how much of an impact the other guys had on the songs. Or was everything already done by the time they came in?
Dan: Yes, that was one of tunes that Jeff had a lot of input on. Most of the songs ended up very close to what I had demoed. But there were a couple tunes that I had where I like the idea of the song, the lyrics and melody, but I wasn't into my approach. Sometimes it's hard for me to get past my demo, I involuntarily keep going back to the original idea. So I asked Jeff to just completely rip it apart and see what he'd come up with.
PRT: Did you write all of the new songs after "Hurricane Season" came out or is there something like Dan Andriano's Big Bag of Songs that you go through whenever you start working on a new album?
Dan: Unfortunately, there's no big bag of songs, I generally write pretty slowly. I usually come up with an idea pretty quickly, but it takes me a while to finish things. Everything was written after "Hurricane Season", with the exception of Snake Bites.
PRT: You have Alkaline Trio and The Emergency Room. You're also a dad. And now you're working on a new album with The Falcon as well. Seems like an awful lot of work. How hard is it to juggle all of these different roles?
Dan: It's great. I'm a songwriter and a musician, so I suppose it would be worse if I didn't have anything to do. My family comes first, so I do what I can without totally burning myself out. I'm not really ever doing all three of those bands at the same time, I do it when it makes sense for me.
PRT: How different is it to release an album with Alkaline Trio and one that has just your name on it?
Dan: It's different, but only because Matt and Derek are such a big part of my life.
PRT: With Matt Skiba's involvement with Blink 182 now, how do you see the future of Alkaline Trio?
Dan: The same as it's always been I hope. That's what we've talked about... I'm super excited for him. It'll be cool to hear what they come up with if they make some new tunes together
PRT: Derek Grant released a solo album as well earlier this year, Matt released his second album with the Sekrets and now you have your second solo album out. Dick question… which one of those solo albums do you think is the best? :)
Dan: C'mon man.
PRT: What are the chances of you coming over to Europe with The Emergency Room anytime soon?
Dan: Good, I hope... Unfortunately it just wasn't I the cards this time. But I'd love to come over and try and do some stuff next year. There's some good festivals in the Spring that if love to be a part of, so let's see what happens.