Features
on
Monday, April 9, 2018 - 20:08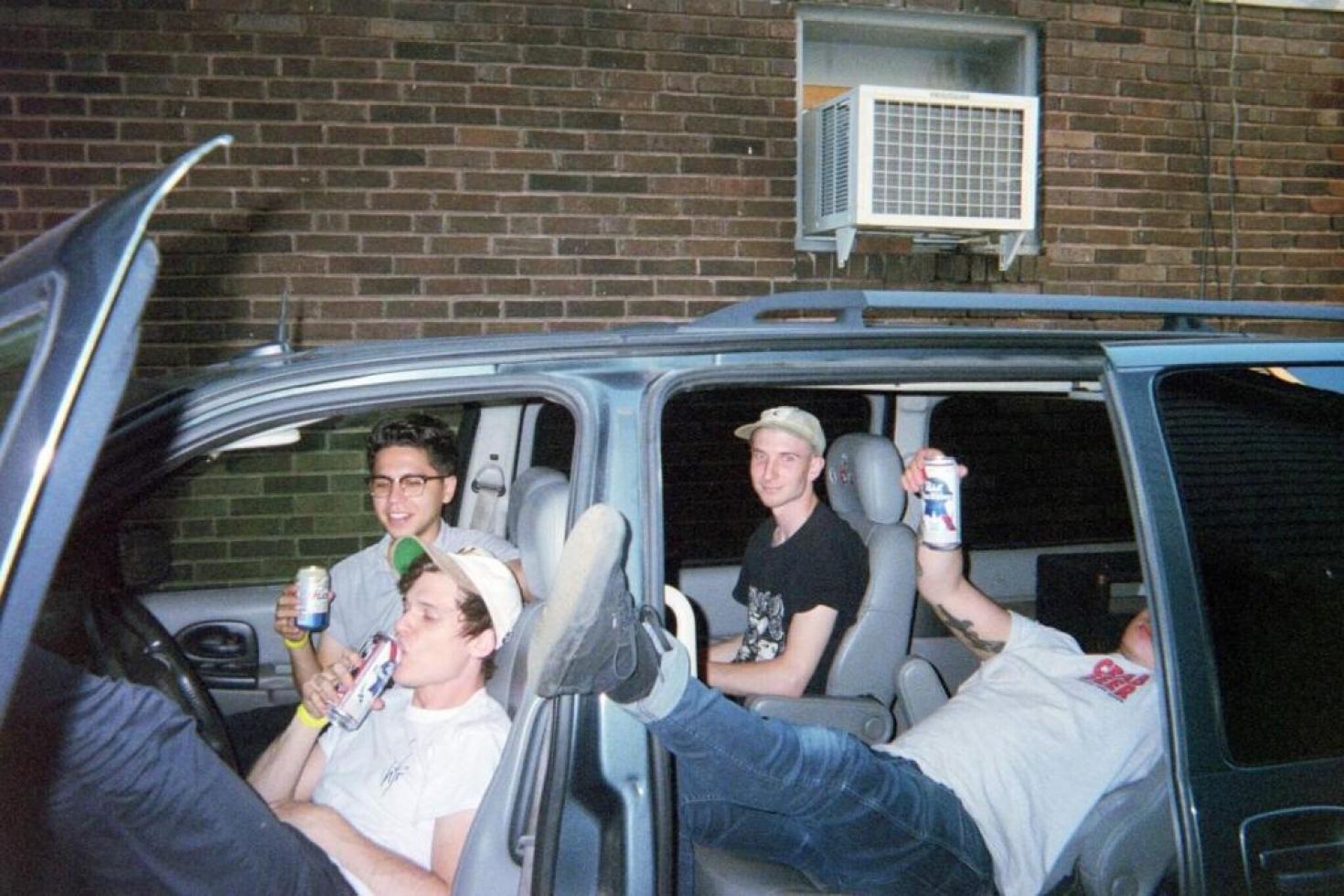 Charmer is an emo-rock band out of Michigan about to release their debut album via No Sleep Records. While you are waiting for that self-titled beauty to arrive in your mailbox/inbox next week, we figured we'd give you something to do in the meantime. We are nice that way. So we caught up with vocalist/guitarst David Daignault to talk about all things Charmer.
PRT: Can you give us a quick history of the band written in the form of a tweet?
David: Wrote our first EP. Asked guy that sold me pizza everyday to play with me. Filled out lineup. Played a lot of basement shows. Recorded Two EPs. Played a lot of basement shows. Signed to No Sleep. Recorded LP. Toured. Toured. Now we live our cozy little lives in Marquette, MI. 
PRT: What is it about the Midwest that lends itself so well to emo music?
David: I can't speak for the whole midwest but in Michigans Upper Peninsula winters last 5-6 months and they're brutal. Dealing with depression as it is it can really drop you in a wicked slump. Everyday turns into a mind game where you're consistently having to remind yourself to keep your head up. When I originally started writing songs personally I never had the intention to start an "Emo" band it just kind of happened. 
PRT: You have only been a band for two years but already played with the likes of Pinegrove, Dowsing,…, released an EP and now a debut album and signed with No Sleep Records. If you set any band goals, you must be way ahead of them now, right?
David: Absolutely, right when the band was forming I had found out I needed to go one more year at my university to finish my degree. I always wanted to have a prominent band in my little town during college before I moved away, it's all I originally wanted it to be. The fact that we've done what we've done kind of baffles me. 
PRT: You recorded the album with Jake of Modern Baseball and it was mastered by Ian, also of Modern Baseball. How did you end up working with them? And what was the most important thing they brought to the table?
David: Before we signed with No Sleep I was originally ready to move on from the band and start pursuing other interests but we definitely wanted to record and release all the material we had laying around, we were really proud of the songs. I emailed Jake on a whim because their music was a big reason I was inspired to write myself. The No Sleep thing happened and we ended up writing a completely new set of songs, drove 18 hours to Philadelphia and stayed for a week tracking it all. I learned a lot from watching Jake during that time and he helped guide us through the process making it a super relaxed recording experience.
PRT: You wrote 'Topanga Lawrence' the day before you recorded the album. Do you always write songs that fast or do they usually kinda float around for a while first?
David: We actually never have written a song that fast. Neil had a riff laying around that we both loved, I had a certain rhythm in my head that I always wanted to play live and we just structured it from there. I have a notes file on my phone just full of little lines and thoughts I think of throughout everyday life and I pretty much just copy and pasted some lines from that and those ended up as the lyrics to the songs and there it was. It's one of our favorites to play live. 
PRT: Speaking of Topanga Lawrence, which fictional character did you have a crush on when you were younger?
David: Well, Topanga Lawrence of course
PRT: Most of the songs on the album deal with your last semester at college, the months after graduating and everything that comes with it. What is the thing you were most looking forward to after college and the thing you were most worried about?
David: I was most looking forward to not sitting in a class room. I always did the absolute bare minimum I needed to do throughout all of my schooling, so do finally be done after 18 years was an amazing feeling. I was most worried about the fact that I had no idea what I wanted to do next. I've gone through phases so rapidly my entire life so the thought of sticking with one thing and doing it on a consistent basis as a career was intimidating and still is. 
PRT: How does Charmer fit into life after college? Is the band your main focus now?
David: It fits perfectly in life after college. I stay very busy while I'm at home working several different jobs and being actively involved in the community. I work for great people that allow me to leave for extended periods of time while we tour, without that none of this would be very possible. I think my biggest problem is finding people to watch my dog when I leave for weeks at a time haha. 
It's definitely one of my main focuses. We have a great opportunity right now and I won't be pursuing music like this when I'm in my 30's or anything, so I'm definitely taking advantage of our situation. That being said I still do consistently work on other interests and goals while all this is going on.