Features
on
Thursday, December 8, 2011 - 00:00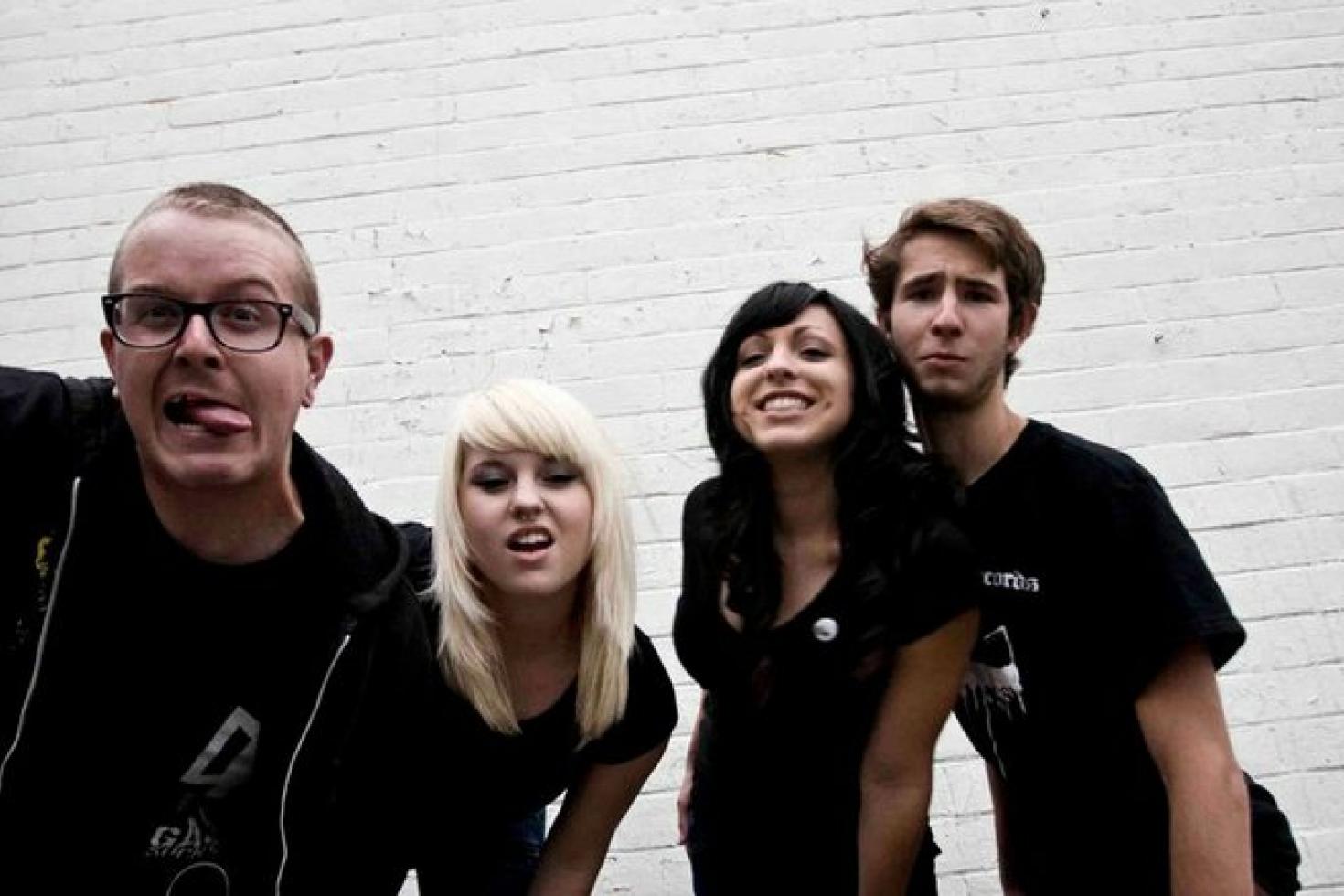 Looking for some Ergs-like pop-punk tunes with female vocals? Well, look no further than the Bombpops! who recently dropped a new EP on Red Scare. They impressed us enough to do an email interview with them so read on...
PRT: Who are you and what would you like to tell our readers about yourself?
Jen: My name is Jen and I play guitar and sing.
Poli: I'm Poli and I play guitar and sing too.
PRT: Could you give me the history of The Bombpops written in less than one minute starting… now!
Poli: Jen and I met in 2005 at a local rehearsal studio and started playing in a band together. We wanted to play punk, so we started writing Bombpop songs together, found Dylan to play drums, and formed the band in early 2007. We have had multiple bass players over the years, currently Neil is the best and hopefully last.
PRT: Was there a specific moment or an occasion when you realised all you wanted to do was be in a punkrock band?
Jen: For me it was the first punk show I went to when I was 12 years old. My mom took me to see Phoneix TX, Bad Religion and Blink 182. And I knew from that day on I was going to be in a punk band. I had been listening to punk bands for years and had been playing guitar for a about a year before that show, but after seeing it live, I knew there was nothing else I wanted to do.
Poli: I think I have always known I have wanted to play music, and there have been many moments that have made me realize this is all I want to do. Once I started playing real shows, and touring it really hit me. When I started waking up and only thinking about the band and the opportunities in the future I knew that that this is what I had to do.
PRT: For people who haven't heard you before… if you were the lovechild of two other bands, which acts would've had sex and which position were you conceived in?
Jen + Poli: If No Use for a Name and Pulley tagged teamed The Ataris, we would be would the bastard child. But there is also a pending paternity test involving Lagwagon.
PRT: "Stole The TV" is your third EP and you still sound the same on it as before but it all sounds tighter and better than before. Think you're about ready for that full-length?
Jen + Poli: Thanks, we would love to do a full length someday soon... a year after we started the band we recorded a full length and we never had the money to get it pressed, so it never got released. We figure it was a good thing though, because then we had better/newer songs, and spent the money getting those recorded and released. One day when we are running low on cash we plan to release those as some kind of "lost tracks" album.
PRT: Since your second EP, you've been with Red Scare… seems like a good fit, right?
Jen + Poli: Red Scare is a great fit for us. We've all been fans of the label since it's beginning and we're so stoked to be apart of the family.
PRT: With two girls in the band playing the guitar and sharing vocal duties, was it a conscious decision to get two guys to even things out? Never thought about making it a girls only kinda thing?
Jen + Poli: We never thought of making it a "girls only kinda thing". When we started this band it wasn't like "Ok we're gonna start a girl band cause we're girls". It was just how a lot of bands start, two really good friends who write songs together and set out to find the right musicians to complete the band.
However, since the band first started we have had our fair share of line-up changes and we never considered seeking out another girl. One reason being that we didn't know any, but mainly because Poli and I are best friends and we have a unique chemistry and sense of humor that a lot of girls don't get. It would just be weird for us.
PRT: What's up next for you the Bombpops? More touring, maybe Europe?
Jen + Poli: Well so far we have some awesome shows in January with NOFX, you can check out our facebook for all the details. Also, playing Way out West fest this spring, and definitely a lot of writing in between! We want to record another EP soon, maybe a full length? We are up for anything. Europe is what we are most definitely thinking and working for. It would be a dream come true to go tour there.