Upcoming Releases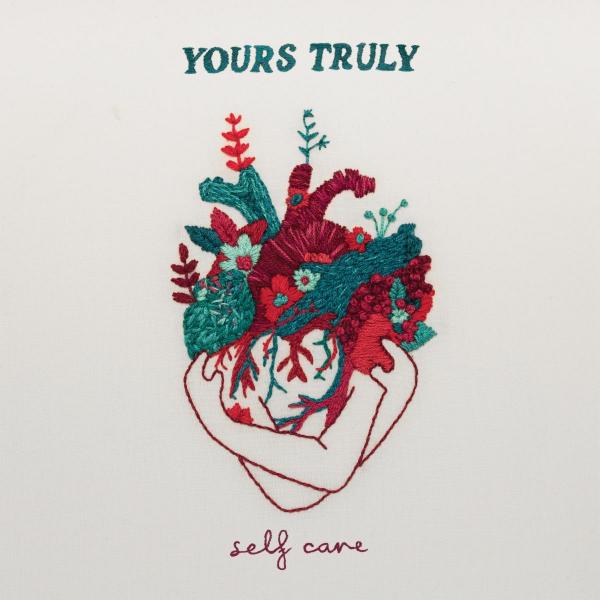 on
Wednesday, July 8, 2020 - 07:34
Australian pop-punk favorites Yours Truly have announced their debut album Self Care will be released on Friday, September 18. After only a short few years on the scene - and out of high school for that matter - Yours Truly have earmarked themselves as one of Australia's most striking rising stars. With tours alongside Sum 41 & Senses Fail, festival offers from the likes of Download UK, Riot Fest, Slam Dunk and Sad Summer - which the band will be joining for their rescheduled tour in 2021 - and 8.5+ million streams on their recent EP Afterglow already under their belt, Self Care promises to be another breakout moment for the four-piece.
 
On new single "Together," vocalist Mikaila Delgado says:
 
"'Together' is about feeling the stress and uneasiness of imposter syndrome. I had a lot of fear and anxiety coming into this album, having this expectation to exceed what we did with Afterglow. I remember telling myself 'you need to write the best songs of your life' and getting upset about the possibility of not being able to prove ourselves. One night I turned to Lachlan (Cronin, guitar) and said 'I just feel all the colour has been drained from my brain' and we both looked at each other with wide eyes, and that's how the idea of 'Together' came about."
 
'Self Care' finds Yours Truly unravelling the most momentous year of their lives. After the release of Afterglow in April 2019, the band found themselves tackling incessant international touring and mounting imposter syndrome. Alongside all the usual challenges faced at 21; college, retail jobs and breakups, the process of writing their debut album would prove daunting, yet the perfect antidote to the whirlwind they were living.
 
"There was this almost electric feeling of excitement about getting to sit down and write our first record but also a huge feeling of anxiety at the same time," reflects Mikaila. "We didn't want to release something and have people say that we're actually not that good and weren't worthy of all the success we were getting... it was like we all had imposter syndrome."
 
The record's namesake embodies the crux of what the album meant for the four-piece during their rapid ascension - a healing process, an overcoming of doubt - and would hopefully offer to its listeners.
 
"We really learnt and lived a lot in one year, and writing these songs allowed me to understand myself on a whole new level throughout it all," Mikaila adds.
 
"The experience was a true form of self-care that ended with me feeling stronger, smarter, enlightened and positive after a rollercoaster of emotions. For me, this album was my version of soaking in vanilla candles and that comforting taste of chocolate and red wine under blankets. We hope it brings solace to whoever listens to it and can relate too."