Upcoming Releases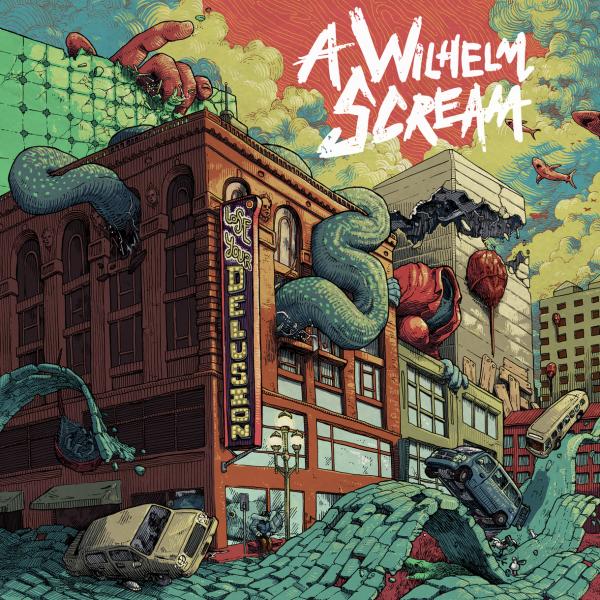 on
Thursday, January 20, 2022 - 20:28
Massachusetts-based punk band A Wilhelm Scream are excited to announce the Thursday, April 14 release of the band's first album in nine years, Lose Your Delusion. A body of work that culls from various styles weaved together into what the band appropriately calls "A Wilhelm Sampler," Lose Your Delusion, A Wilhelm Scream's first full-length offering in nine years, finds the accomplished rock quintet at its most daring, experimental and cohesive. The album's first single, "Be One To No One," is a raucous and experimental shot of punk that squarely takes aim at anxiety, pain and self doubt. "This song, like most journeys, can't be fully appreciated until you've come to the end," vocalist Nuno Pereira said. "Only then do you truly get a chance to unpack all of the ups and downs you've survived along the way. Enjoy the ride my friends, thrive and never give up.
Recorded at Anchor End Studio in New Bedford, MA and produced by guitarist/vocalist Trevor Reilly and James Whitten, the songs on Lose Your Delusion appeared as somewhat of a mirage for the band over several years during moments where the members of A Wilhelm Scream — Nuno Pereira (vocals), Trevor Reilly (Guitar, Vocals), Jason Milbank (Guitar), Brian Robinson (Bass, Vocals) and Nick Angelini (Drums) — privately went through a slow, rough stretch of uncertainty. This period of time, however, raised the stakes and renewed a strong focus felt during the early days of the band, which was centered around connecting with fans on an emotional level and providing strength to those who found it in the music.
After all these years, A Wilhelm Scream have lived their lives and did whatever they needed to do to get to the point where they could assemble and write the songs that absolutely needed to be written. Each song on Lose Your Delusion is a product of never cutting corners at any point, be it with writing, recording, practice or performance. Providing commentary on the past few years and the toll it's taken in regards to our collective stress, anxiety, frustration and panic, the album serves as a pillar in the band's rich and evolving legacy.
"This is our most unapologetically earnest album to date," said Reilly. "It's our fifth full-length record and it feels like our first in that we feel we have so much more to say and energy to put out into the world."
Lose Your Delusion track list:
Acushnet Avenue At Night
The Enigma
GIMMETHESHAKES
...And Big Nasty Was Its Name-O
Yo Canada
Figure Eights In My Head
I'm Gonna Work it Out
Apocalypse Porn
Be One To No One
Lose Your Delusion
Downtown Start II