Upcoming Releases
15 Years Of Tears And Beers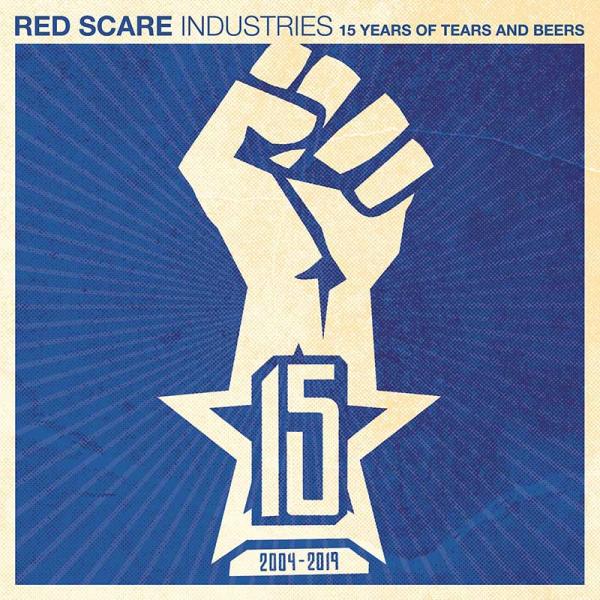 on
Tuesday, July 30, 2019 - 20:40
Red Scare Industries will be celebrating their 15th anniversary with the compilation 'Red Scare Industries: 15 Years of Tears and Beers'. It features previously unreleased songs by the label's besties like Brendan Kelly (covering The Lillingtons), Broadway Calls (covering The Menzingers), the first new Sundowner song in years, the first new Lippies song since they reunited, as well as tracks by Sincere Engineer, The Copyrights, Elway, The Bombpops, Tightwire, Ramona, MakeWar, Billy Liar, and more.
Here's what Toby had to say:
"Fifteen years?!? Now that Red Scare has overstayed its welcome for a decade and a half, we figure we better celebrate it… 'cuz no one else will! We've got the label's past, present, and future represented on this album: fifteen Red Scare artists with fifteen brand new, unreleased songs. Good ones too! The keen observer will recognize some Red Scare covers in the mix. That, along with some cool artwork/liner notes and a bonus poster with the vinyl make this a pretty sweet package. Needless to say, it requires a lot of support from listeners and the underground music community to last this long, and these fifteen hits are the best way we can repay y'all. Crank it or spank it, comrades."
Track listing:
The Copyrights "Maine or Oregon"
Sincere Engineer "Dragged Across the Finish Line"
Broadway Calls "Sunday Morning"
Sam Russo "The Window"
Elway "High Drama, Low Comedy"
The Bombpops "East and West"
Garrett Dale "Dead Body"
Tightwire "AYL"
Brendan Kelly and the Wandering Birds "All I Hear Is Static"
Ramona "Yeah Again"
MakeWar "TJ"
The Brokedowns "Thinking With The Lights On"
Sundowner "Bleed Together"
The Lippies "Acid Head"
Billy Liar "The Escapist"