Upcoming Releases
A Parkhead Cross Of The Mind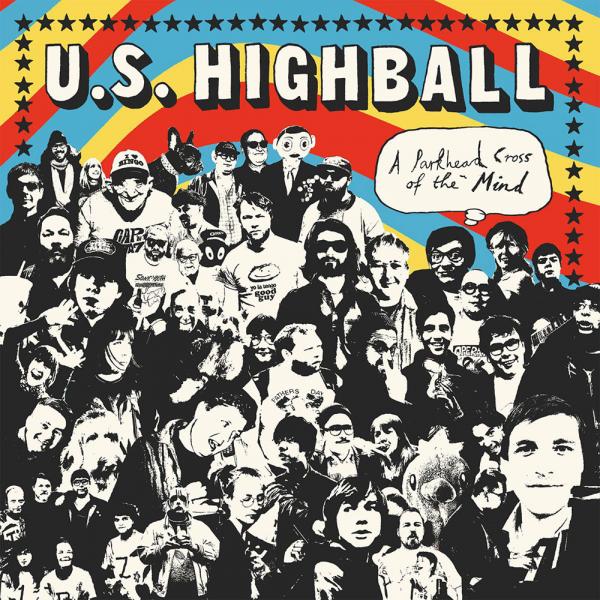 on
Thursday, March 10, 2022 - 14:31
Glasgow, Scotland's jangle pop extraordinaires U.S. Highball have announced their third full-length, A Parkhead Cross of The Mind, due out March 25th from Lame-O Records (pre-order). The prolific duo are back with their finest batch of perfectly crafted pop gems to date, and to mark the announcement they've shared the album's first single "Double Dare."
U.S. Highball's songs are equal parts wit and heart, full of pop culture nods, inside jokes, and hooks upon hooks that reward the listener with every return listen. Lead single "Double Dare" offers all these endearing elements in a two and a half minute romp of chiming guitars, shiny melodies, and bouncy drum machine beats that's sure to please fans of all things catchy.
Multi-instrumentalist/vocalist James Hindle discussed the song saying:

"I guess Double Dare is the one lockdown-ish song; kind of about being trapped inside and being desperate to get out and the paranoia that came from that. on a wider note, it's also just about battling with one's own mind and decision making; daring yourself to make a change whilst half of you is telling yourself not to; that was the idea with the call and response vocals."
U.S. Highball--made up of longtime friends Hindle and Calvin Halliday--specialize in a kind of timeless guitar music that's packed with big choruses and little details. Drawing on everything from scrappy, Sarah Records-esque indie pop, to the humor-filled power pop of They Might Be Giants and Fountains of Wayne, the band's songs are full of musical and lyrical references that offer a whole world for the listener to discover. A Parkhead Cross of the Mind pays tribute to Glasgow and its enduring legacy of outstanding music, and along the way manages to pack an endless amount of personality and hooks into just 26 minutes of music.
A Parkhead Cross Of The Mind track list:
Mental Munchies
Double Dare
Get In The Van
I've Stopped Eating
By The Clydeside
(You've Got To) Activate A Carrot
Grease The Wheel
Down In Timperley
Almost Cut My Hair
Bleatings From Yorkshire
Jump To The Left
Let's Save Bobby Orlando's House