Upcoming Releases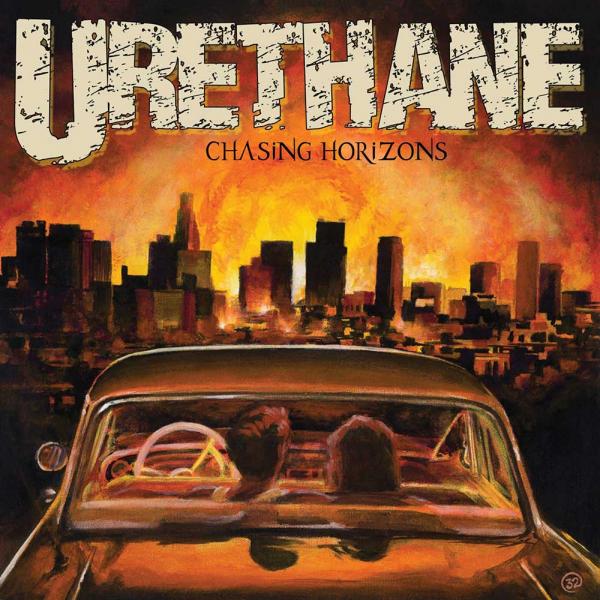 on
Sunday, July 18, 2021 - 08:32
Pop-punk outfit URETHANE featuring legendary Hall of Fame professional skateboarder and guitarist Steve Caballero has signed to Cyber Tracks. Their debut album Chasing Horizons was produced, engineered, and mixed by Cameron Webb (Motörhead, Megadeth, Alkaline Trio, NOFX, Pennywise) and is due out on September 24, 2021.
The album title was derived from the song "Wyoming" - a song about giving up, running away, and starting over. "There is a line where the character is on an open road chasing the horizon and it just made sense," explains bassist Chad Ruiz. "During the short life of this band we have been chasing horizons non-stop. It's that kind of fun feeling  you get when you're just out on the road going for it. We are very blessed to be chasing horizons."
URETHANE formed during the pandemic in 2020. The lineup consists of vocalist/guitarist Tim Fennelly (War Fever), guitarist Steve Caballero (The Faction, Odd Man Out, Soda), bassist Chad Ruiz (Skipjack), and drummer Dylan Wade (The Bombpops). Their musical roots are undeniably influenced by punk rock, pop-punk, and melodic hardcore.
Chasing Horizons is set for a September 24, 2021 release via Cyber Tracks.