Upcoming Releases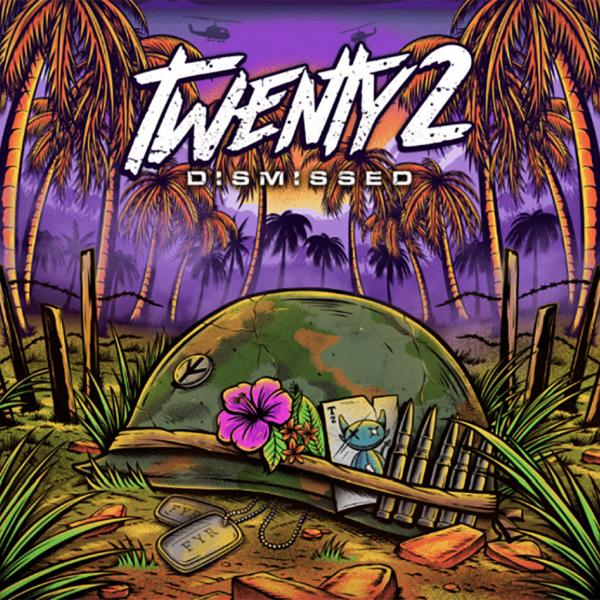 on
Saturday, May 28, 2022 - 13:16
Canada's TWENTY2 are happy to announce details for their 3rd full length album, DISMISSED, which will be released on Thousand Islands Records on July 22. Expect 13 songs of blistering, melodic punk bordering on hardcore featuring Good Riddance members Luke Pabich (who also co-wrote the album) on guitar, and Sean Sellers on drums.
How did this album happen, you might ask? Well, in January 2021, original TWENTY2 singer Jon H., isolated & confined, had some songs to write & words to sing (or yell). He decided to try to do the whole thing remotely, which was the style at the time. Why not reach out across the continent to a member of one of his favourite bands & major influence in Luke Pabich of Good Riddance? Lo & behold, Luke was also isolated & had time on his hands.
Over the course of the next 6 months, Luke & Jon wrote this album basically over Zoom and a whole lot of Facetime. When it was time to record, Luke asked long time band mate Sean Sellers if he would like a piece (he did). Sean recorded drums with Cameron Webb at Maple Sounds in Orange County, CA. Luke recorded guitars with Olav Tabatabai at Noise Eater Recordings in Santa Cruz, CA. Jon & Dan recorded vocals & bass with Gautier Marinof at Tone Bender in Montreal, Canada.
TWENTY2 was a very active live band from 1999 to 2007, playing shows & touring with notables Good Riddance, Rise Against / Belvedere / Mute on the Musique Plus 123 Punk Tour, Pennywise, Propagandhi, No Use For A Name, Ten Foot Pole and many more. The band broke up in 2007 only to come back 10 years later to release our EP "Nice Knowin' Ya", which was also mixed & mastered at The Blasting Room by Jason Livermore.
Dismissed track list:
Pre-conditioned
Conditioned
Underneath
Setup from the start
Grudge
Erase your fear
Fuck your rules
Before you save us
I'm (not) done
Adulteen
I know it's you
What she did
Out of my head