Upcoming Releases
The Day We Got What We Deserved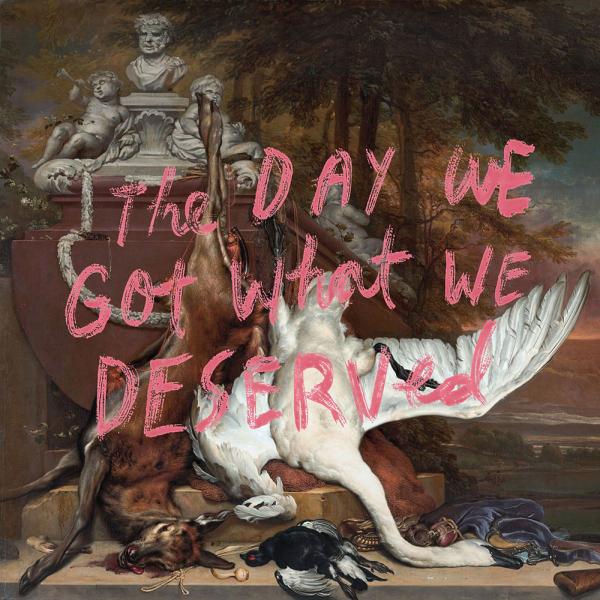 on
Saturday, April 10, 2021 - 09:29
Genre-blurring supergroup Trade Wind have announced their upcoming third full-length, The Day We Got What We Deserved. Due out May 21st from Other People Records, the album marks another drastic musical shift for the always daring band: this time diving headfirst into a compelling amalgam of intricate trip hop rhythms, lush atmospherics, and warm melodies that defies easy classification.
To mark the announcement Trade Wind have shared their music video for lead single "DIE! DIE! DIE!," a beat-driven cut of otherworldly indie that introduces the mix of deeply human and expressly political themes explored on The Day We Got What We Deserved.
Vocalist/guitarist Jesse Barnett explained the song and video, saying:

"To put simply, 'DIE! DIE! DIE!' is about the choices being faced by every person who's living through this current hellscape that we call 'civilized society.' With the video we wanted to try and visualize how the capitalist system can't be stopped without people coming together. Are we brave enough to stop this system and its programming? AND are we creative, thoughtful and loving enough to put something more productive in its place? Not productive in terms of output but productive in terms of making something that better suits and serves the people and the planet. I'm a sucker for a love story as well as an underdog story so I believe it's possible. I have to. If the choice for me is to decide between this homicidal capitalist power structure that does nothing but turn people, communities, our friends and families into high outputting robots, or freedom for working people—then there's nothing else to talk about. To the capitalist system I say: DIE! DIE! DIE!"
Formed in 2013 as a means of exploring sounds and styles outside of their main projects, Trade Wind—made up of Barnett, Tom Williams (guitar), Andrew McEnaney (drums), and Randy LeBoeuf (bass)—have always operated with one very clear directive: anything goes. The Day We Got What We Deserved finds the band embracing their musical contrasts and contradictions to push their unfettered creativity further than ever before.
Barnett's lyrics on The Day We Got What We Deserved take just as many twists and turns as the music but they form an unexpectedly pointed vision. "I realized that a lot of these songs, whether they're personal or more political, are about the idea that sometimes we need to accept an obvious truth and make a change. Maybe the simplest thing is true and we don't need to overcomplicate it," he says. "...the world is falling apart and it seems that we as humans know what the problems are. But we're so addicted to defending the people who are destroying the planet that we might deserve what we get unless we decide to fight it." Throughout The Day We Got What We Deserved Barnett's unabashedly fiery but deeply empathetic lyricism collides with the dreamy beats and shimmering melodies to make an album that's hard to pin down but easy to enjoy.
The Day We Got What We Deserved track listing:
Burning The Iron Age
DIE! DIE! DIE!
Nine Tails
Bishop
Blue Notes
Fade On You
Don't Rush
Untitled III
Weather Eyes
Walk Me In // Plant Me In Your Garden