Upcoming Releases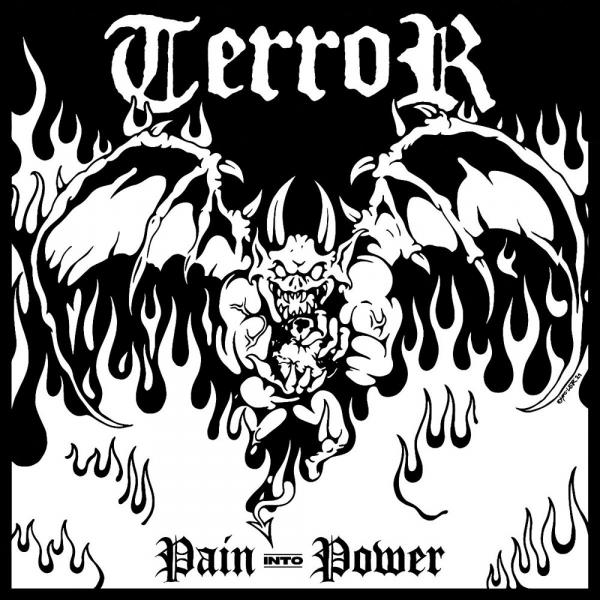 on
Thursday, March 10, 2022 - 14:52
Hardcore legends, Terror, have returned with the announcement of their upcoming eighth full-length, Pain Into Power (pre-order). Due out May 6th via Pure Noise Records, Pain Into Power finds the band reuniting with founding guitarist and current Nails mastermind, Todd Jones, who produced the explosive new record. The resulting album is Terror boiled down to their most primal and viscerally effective form: 20 minutes of unrelenting hardcore fury that never goes out of style.
To mark the announcement, Terror have shared the album's pummeling first single "Can't Help But Hate" which features guest vocals from none other than George "Corpsegrinder" Fisher of Cannibal Corpse. Clocking in at a minute and 26 seconds, "Can't Help But Hate" wastes no time in making it clear that Terror are as vitriolic as ever. The song flies out of the gate with a crushing riff before launching into a blistering verse and a chorus assisted by Fisher's guttural roar.
 Vocalist Scott Vogel discussed Terror's work with Jones and the new track saying:

"Todd is super intense and focused and analyzes all angles of songs and band situations.  Sometimes I think he might know more about Terror than I do! Watching him create songs is inspiring because he was so invested in this album. And that was what we needed because Terror has done this so many times.
This song is a fusion of Jordan and Todd Jones' riffs. Pushed forward by possibly the fastest drumming Terror has ever had. Lyrics that everyone can easily relate to while living in a world crashing deeper into insanity day after day. And of course the addition of Corpsegrinder's vocals makes this minute and twenty six second track super unique for Terror's  eighth LP."
For two decades Terror have been a constant presence in the world of hardcore. The long-running band have toured and released new music relentlessly, managing to keep up an unparalleled level of intensity that's made them one of the genre's most respected bands. Now with Pain Into Power the band are drawing a line between their past and present. Where many bands would rest on their well-earned laurels, Terror pushes forward, and with Jones returning to the fold  they've created created an extraordinarily aggressive album that's essential to longtime fans and new listeners alike.
Pain Into Power track list:
Pain Into Power
Unashamed
Boundless Contempt
Outside The Lies
One Thousand Lies
Can't Let It Go
Can't Help But Hate
The Hardest Truth
On The Verge of Violence
Prepare For The Worst
Dead At Birth