Upcoming Releases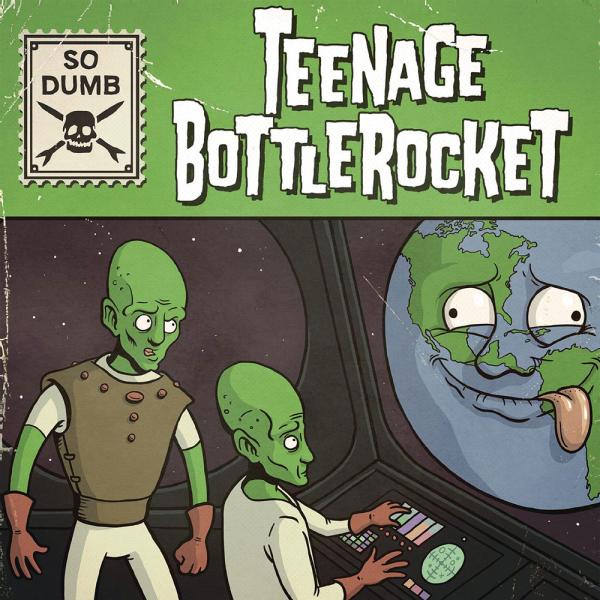 on
Tuesday, March 14, 2023 - 18:11
Pirates Press Records welcomes Teenage Bottlerocket to the family to release their new EP "So Dumb/So Stoked," on April 28th.
The two title tracks from this A-side come from the band's differing perspectives during the pandemic. "These songs were recorded in 2020 which we all know was a pretty crazy year (to say the very least). I wrote 'So Dumb' because I was pretty frustrated with people's inability to seek common ground and try to make things actually better," says bassist Miguel Chen.
However, Chen's experience during the pandemic is only one side of the coin. The flip side is guitarist/singer Kody Templeman's "So Stoked," an upbeat number written in appreciation of the positive stuff in life.
"In retrospect, it's funny that the Buddhist of the band wrote the bummer song, while the guy who is into the..uh..dark arts wrote the sunshine/happy song," adds Chen.
In addition to the title tracks, singer/guitarist Ray Carlisle contributed "It Wasn't Enough" and Kody's "Heart Attack" closes out the EP.
So Dumb/So Stoked track list:
So Dumb
It Wasn't Enough
So Stoked
Heart Attack