Upcoming Releases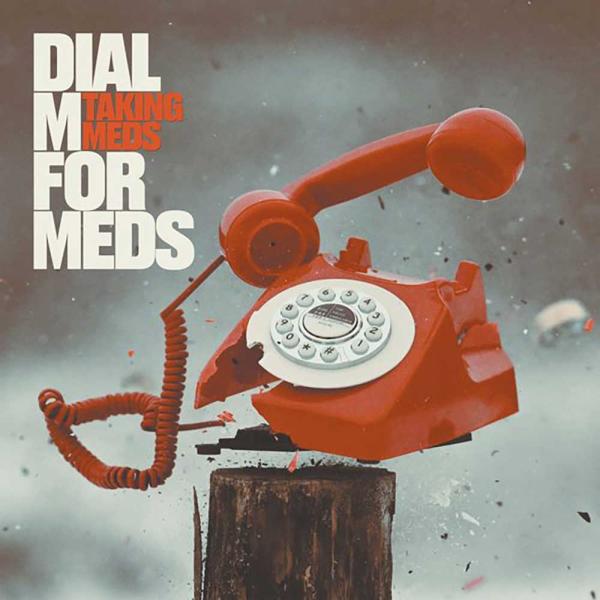 on
Monday, July 17, 2023 - 15:29
Taking Meds have announced their new full-length, 'Dial M For Meds', will be out 01 September via Smartpunk Records. Produced/recorded by Kurt Ballou at God City Studios (The Armed, Joyce Manor, NAILS) the album finds Taking Meds at their very best, seamlessly merging college rock catchiness with the energy and bite of their post-hardcore roots.
To mark the announcement, Taking Meds have shared their hyper-hooky new single, 'Outside.. It wastes no time in demonstrating the group's mastery of big guitars and even bigger melodies, offering the perfect start to the summer of Taking Meds. 'Outside' sees vocalist and guitarist Skylar Sarkis exploring the emptiness that comes from shallow pursuits through the lens of subcultural minutiae and one-upmanship. "There is human connection that exists beyond 'what's cool,'" he says. "But we expend a lot of effort trying to arrive there. It's a component of subculture that seems much more outsized than it is–as if it's going to satisfy some actual human need."
Since forming in 2013, Taking Meds have often been a band that doesn't neatly fit into any one category. Now on 'Dial M For Meds', the group have channeled all the inventiveness of their past work into the most direct and hook-driven songs they've ever written. The album manages to be instantly memorable and accessible while still having the teeth and eccentricity that longtime fans have come to expect from Taking Meds. Its '90s-influenced sound makes for the perfect delivery system for vocalist/guitarist Skylar Sarkis' lyrics which provide cynical, hilarious, and deeply human commentary on spending your adulthood chasing the often intangible high of creative pursuits.
Dial M For Meds track list:
Memory Lane
Outside
Aftertaste
Life Support
Long Tooth
Something Higher
Wading Out
The Other End
Kindness
See The Clowns