Upcoming Releases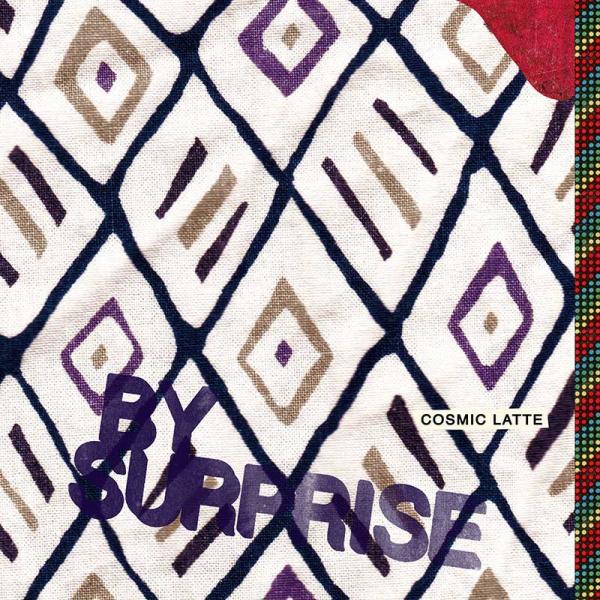 on
Saturday, November 16, 2019 - 18:16
Chicago area label Jetsam-Flotsam is excited to announce the newest full-length album by New Jersey's By Surprise. Titled Cosmic Latte, it's the band's most recent full-length album Mountain Smashers was released on Topshelf Records in 2011; since then, the band has released a 2013 EP titled Criteria (also on Topshelf) and a 2016 split with Aspiga (on Asian Man Records).
The band and label are also excited to release the album's first single. Titled "Basement," the song looks back on fond memories of a childhood friend. By Surprise's singer and guitarist Pat Gartland, says about the track, "This one time my dad peed in the basement sink when I was a kid so I started doing it all the time when I was tall enough. Then when the basement started to reek of piss my mom caught on and made me wash the sink out with bleach."
It's been eight years since New Jersey's By Surprise released Mountain Smashers, their most recent full-length album, and three years since the world has heard any music from the band. Since then, emo's revival has waxed and waned. Like most other bands labeled "emo" during the same era, By Surprise was never really concerned with that. Though all of it, though, By Surprise has persisted quietly, unaffected, unconcerned with whether their music fit a certain sound or scene. That album—titled Cosmic Latte—reveals the rewards of a band who focused inward rather than outward. "We started writing songs for the record about 5 years ago," bassist and singer Dan Saraceni says, "and it took over 3 years to record, mix, and master it. Pat [Gartland, guitarist and singer] once described the band as a 'bowling league,' and I think really is a good description of what it's like," Saraceni adds. "We basically just get together when time allows and we just try to have fun and make it work at our own pace. We've all maintained this friendship/bond throughout." This friendship is easy to hear on Cosmic Latte, an album with far fewer angular edges than Mountain Smashers and more hummable melodies. "I Can See the Sun" hopscotches to a brisk tempo as its guitars squirm and squiggle, and "Pretend" sways in the breeze, Saraceni's voice bobbing on the fuzzy chords beneath it. Even more serious songs like "Basement," looks back on fond memories of a childhood friend, then bounces with baggy chords. In many ways, Cosmic Latte is an album about adulthood, about making sense of the present from the past. And, for By Surprise, the band's friendship—not genres or trends—has connected these dots. "When we started the band," Saraceni concludes, "I don't think we really had any goals other than to just get together and make music we liked and I think some 13-plus years later that still holds true." Learn more about By Surprise at their Twitter, Facebook, Instagram, and Bandcamp pages.
Track listing:
Ribald
Be Composed
Honeydew List
Pretend
Low Hanging Wire
Basement 02:27
Be Minor
Summer Is Now
Marry Me
Anarchyville
I Can See The Sun
Be Alright
Your Time Will Come