Upcoming Releases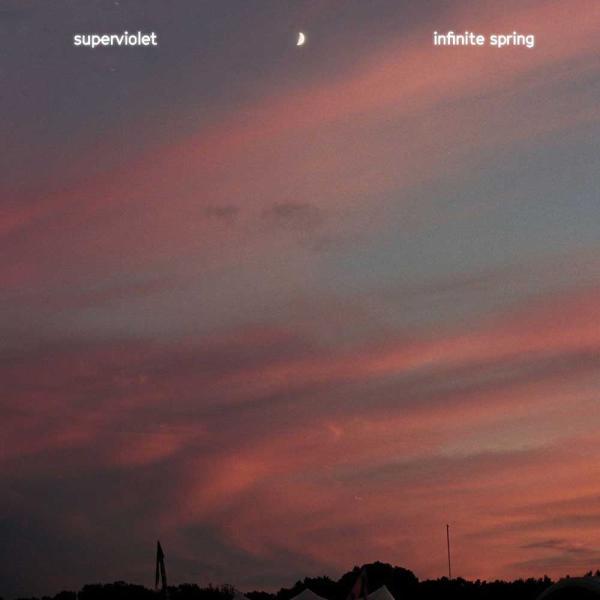 on
Monday, March 6, 2023 - 21:03
Introducing superviolet: The new project from The Sidekick's Steven Ciolek. The Ohio-based songwriter has announced his debut album, Infinite Spring, due out April 21st from Lame-O Records (pre-order). Made in collaboration with Zac Little of Saintseneca, the album's ten effervescent songs highlight Ciolek's knack for writing lushly textured guitar pop, and are sure to please fans of his past work and new listener's alike.
To mark the announcement, superviolet has shared Infinite Spring's first single, "Overrater" and its tongue-in-cheek music video directed by Kosoma Jensen. The track offers the perfect introduction to superviolet's combination of classic pop and rock & roll grit, along with Ciolek's winking lyrics and soaring harmonies.
Infinite Spring is something of a new beginning for Ciolek. In 2020, his long-running and much loved group The Sidekicks called it a day, and Ciolek found himself without a band for the first time in much of his adult life. "When we stopped, I wanted to just have a clean slate to try and have a new songwriting project" he explains. "The idea behind Infinite Spring as an album was to try to capture that feeling of openness or possibility or growth." Recorded with Zac Little of Saintseneca (who worked closely with Ciolek on the creation of the songs) and The Sidekick's Matty Sanders (who played drums on the album), Infinite Spring feels like an amalgam of Ciolek's many musical interests, all woven together into something unique; throughout, sparse folk intersects with soulful indie, and the intricate arrangements and sweeping hooks of '60s and '70s pop rock overlap with the charming looseness of midwest punk. And just as so many of Ciolek's musical inspirations feel evergreen, so does his lyrical focus: falling in love. The result is an album that's bursting with that sense of discovery, promise, and the warmth that's always made Ciolek's songwriting feel so timeless and satisfying.
Infinite Spring track list:
Angels On The Ground
Blue Bower
Big Songbirds Don't Cry
Good Ghost
Dream Dating
Long Drive
Locket
Overrater
Infinite Spring
Wave Back