Upcoming Releases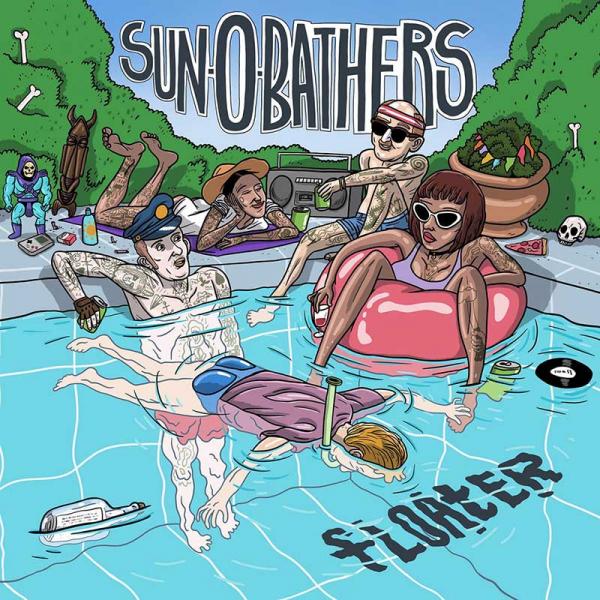 on
Saturday, July 4, 2020 - 08:32
Dutch punk rockers Sun-0-Bathers are back with a new EP titled Floater. Due out July 24th, the band's sophomore release will be available on colored vinyl and digital via Morning Wood Records (Europe), Thousand Islands Records (Canada) and Paper + Plastick (USA).
Sun-0-Bathers is a punk rock four piece from Leeuwarden, The Netherlands and was founded in the summer of 2017. High speed melodic 90's punk rock, lightning fast solo's, and a modern approach of old-school slightly distorted vocals mixed with the occasional catchy "ooh's and aah's". As if Zeke, Pennywise and Night Birds had an romantic affair with a quite pleasant lovechild as a result.
In late 2017 the band entered the studio to record their debut EP "Local Warming", with seven songs clocking in around 11 minutes. In March of the next year it was released through labels in the USA, Canada, Poland, Belgium and The Netherlands. The EP was very well received and was praised for its catchyness, fun and energy. Dozens of shows in their home country and a European tour through Belgium, Germany, France and Italy followed.
Track listing:
Floater
Huntington Beach Resort
No Empathy
Overtime
Locals Only
Done With You
Hate The Shade