Upcoming Releases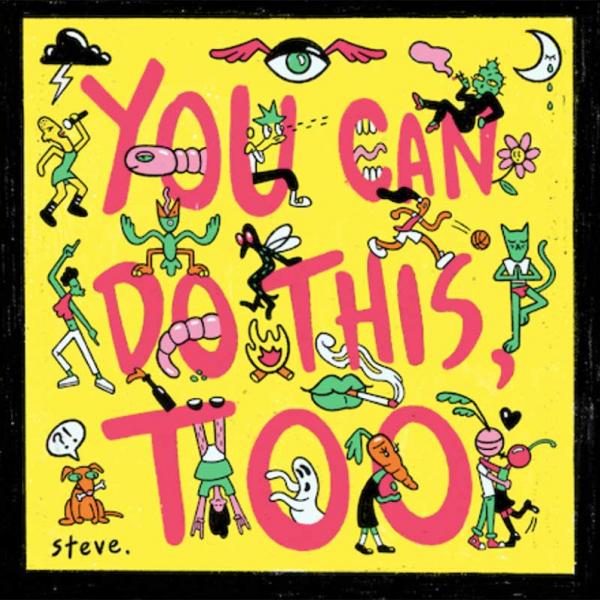 on
Friday, September 20, 2019 - 20:25
I Surrender Records is thrilled welcome steve. to their growing roster. The band, who refers to themselves as "pop-punk but not THAT kind", will release their upcoming full length You Can Do This Too on November 8, 2019.
The title of the record is meant to promote the idea that marginalized individuals can chase their artistic endeavors, and give a big ol' "fuck you" to anybody who tells you that you cannot.
"Ankle Biter came from feelings of not being a good friend, which evolved into realizing I wasn't the problem," explains vocalist and guitarist Ky O'Connor. "It's about dealing with a manipulative person, one who takes advantage of a friendship for their own personal gain. Kind of like if you're a rich kid and your friends are only your friends to hangout in the basement home movie theater of your parents' split level, open concept house - they're not your friends, they just wanna fuck your roommate."