Upcoming Releases
The Stars On Your Ceiling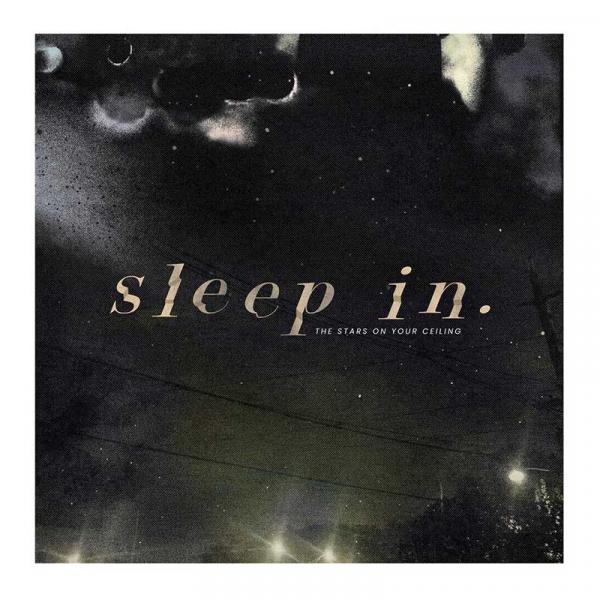 on
Wednesday, February 20, 2019 - 15:44
Some of the clearest and most rewarding art comes from taking stock in what you've created before, refining and uncovering the best parts, and remarking on the growth that control has given your work. For New Jersey's Sleep In., each successive release has marked a step in this process. Their debut, Settling, was an angular indie record, in debt to math rock and classic emo's chaotic arrangements. Last year's proper follow-up, Tension & Release, trimmed the far-reaching ambition for a more straightforward approach, while paying respects to the group's musical fireworks and graceful fades.
Sleep In. has returned with The Stars on Your Ceiling in partnership with Know Hope Records. "We definitely feel this record is a big step forward for us in terms of songwriting," guitarist Eric McNelis explains, "This record came together very organically and there wasn't a lot of laboring over the songwriting and arrangements. We really let the music dictate the direction." As a result of this revamped playbook, the tracks on this sophomore LP show a band more comfortable with pop sensibilities instead of pure adrenaline. Storytelling now locks into forward position, allowing the band to more directly tackle the warm pull of nostalgia. Sleep In. has room to define the grieving process as a proper way to move on, as on "Deena," where athletic guitars bear their teeth over cavernous percussion. Other tracks, like the wistful "Splitting Clouds" and "A Million Messages" give space to defining emotional distance, while "Day Dream" catalogues vocalist Tom Fowler's youth spent traveling and carving out his inner circle of friends. Each of these stories came bundled with harrowing lessons, and The Stars on Your Ceiling looks out to a future with those in mind. For this version of Sleep In., their brand of growing older and more aware of their surroundings has allowed their once sprawling, bombastic music to fold around the aging process. "I wrote most of these songs about fairly specific points in my life, some more monumental than others. I think it's important to remember the stories that you make throughout your life, especially ones you learn from."
The stars on Sleep In.'s ceiling have allowed them to look inward and look up simultaneously, crafting an experience that is both triumphant and understanding–the sound of moving forward from once-impossible situations.