Upcoming Releases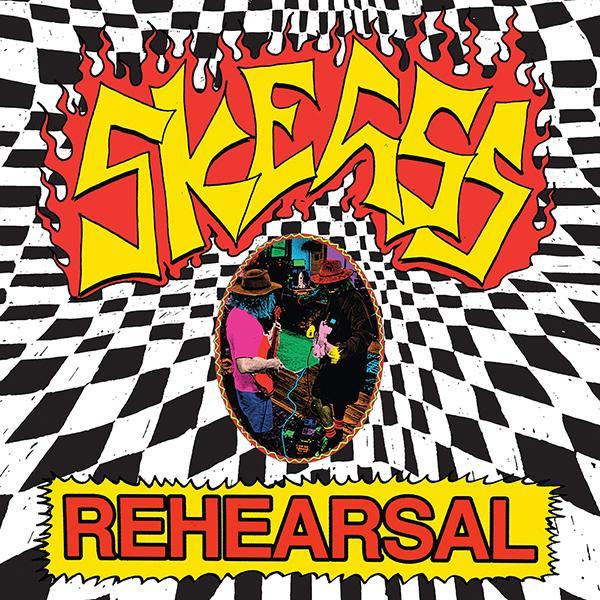 on
Thursday, January 28, 2021 - 20:57
Australia's band Skegss—Ben Reed (vocals, guitar), Toby Cregan (bass, guitar, vocals), and Jonny Lani (drums)—today announced their new album Rehearsal, produced by Catherine Marks, will be released on March 26th, 2021 via Loma Vista Recordings. An adrenaline shot straight to the heart, the album's exhilarating latest single "Valhalla" is out now alongside an equally madcap video directed by Jamieson Kerr, which stars the viking trio of Reed, Cregan, and Lani enjoying a gluttonous feast before their own massacre
"Well I learnt more about Valhalla through watching 'The Last Kingdom' and it got me brainstorming about the ideology of it, and thought how sometimes in our life we have moments that are pretty perfect—as perfect as what you'd want the idea of your own nirvana to be," Reed says of his inspiration for the song, Skegss' fourth Rehearsal single following 2020's grungy loosies "Under the Thunder" and "Fantasising," plus the acoustic anthem "Wake Up." "Like when you're having beers with your friends, having big cook ups that are real fun to share and we've always been lucky enough to have got to do that with (fellow scene peers) Dune Rats. 'Valhalla' was based on those experiences, but it's also kind of cryptically about flying under the radar and avoiding getting into any kind of trouble, and staying healthy enough to keep having those times as you get older throughout your life."
Skegss are on the cusp of global domination with their riotous rock that has sparked circle pits and stage dives all over: dingy pubs, skate parks, sold-out shows in the U.K., NYC (Bowery Ballroom) and LA (The Roxy Theatre), and 20k cap festival stages alike. Rehearsal, their first album for Loma Vista Recordings, is a 13-track thrill ride through the band's laidback lifestyle and sunkissed narratives of love, friendship and youthful musings—and follows the meteoric DIY success of a few self-released singles/EPs (now certified Platinum in Australia), and their 2018 debut LP My Own Mess (a Featured Album on Australia's Triple J radio station that also peaked at #2 on Australia's ARIA album chart).
"I was pretty scared that I was going to lose my job at a brewery because I was spontaneously taking off for gig opportunities," Reed recalls. "I remember talking to Farmer Greg, who used to come in to get the wheat malt for his cows. He used to work for 60 Minutes, filming on the helicopter. He asked what I got up to and I downloaded my predicament to him and he goes: 'Do it. This is no rehearsal. You go for that, you can do this later.' I fully needed to hear that." It's an explanation that summarizes the Skegss attitude: Roll the dice, roll with the punches, and you'll make it out on top.
Rehearsal was recorded at The Grove Studios with producer Marks, who added a veteran's finesse and expanded upon the rustic charm of demos Skegss tracked at The Music Farm using vintage gear from the '60s and '70s. From Reed's self-made lyrical philosophies inspired by his favorite stand-up comedians, to Toby Cregan's reflections on life and his dog, Rehearsal is the most candid and electrifying snapshot we've seen of Skegss yet.
Track listing:
Down to Ride
Valhalla
Fantasising
Running From Nothing
Bush TV
Picturesque Moment
Under the Thunder
Sip of Wine
Curse My Happiness
Wake Up
Savour the Flavor
Fade Away
Lucky