Upcoming Releases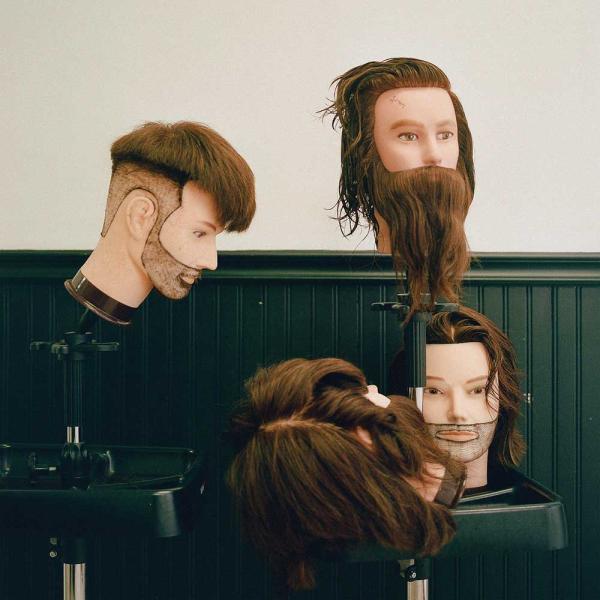 on
Wednesday, March 15, 2023 - 18:06
Dine Alone Records and Canadian punks Single Mothers are pleased to announce the Friday, April 28 release of the band's new album, Roy. Written over the course of a week during a particularly challenging time for frontman  and Single Mothers' only permanent member Drew Thomson, Roy is a complete anomaly not only within the music scene but within the band's own catalog. It's a far cry from the scathing hardcore rippers of their beloved 2014 release, Negative Qualities, and it bears little resemblance to the more mellowed post-punk sounds that populated 2022's Everything You Need. Instead, Roy dabbles a bit in Eighties New Wave and a bit in tripped-out indie-rock.
Leading the collection are the tracks "Head Shrunk," where Thomson ponders the futility of going through the motions of therapy sessions, and "Sad Dumb Game," where he examines the disconnect between online activist posturing and meaningful social change. "I wrote 'Sad Dumb Game' as a reflection of our intentions versus our actions," he says. "We're in a weird spot where two identities exist: your online persona and the real you. Lots of people get to see the online you, the one that's carefully crafted, massaged, edited. A small fraction get to see the real person that exists outside the algorithms and edited rewrites. 'Sad Dumb Game' is about that performative dance, that editing process. It's about the you that only exists on a screen somewhere versus who we really are." 
Single Mothers has always been more of an experiment than a band. Aside from mastermind Drew Thomson, there are no permanent members and there is no set sound or style. Since its inception over a decade ago, more than 20 musicians have joined forces to produce a prolific smattering of albums, EPs, and singles under the Single Mothers moniker, with no release sounding much like the one before it. "I want lots of musicians to come in and out," Thomson says of the nontraditional approach. "I want to put people I like and respect in a room together and see just what happens." But with their latest album, Roy, the Single Mothers experiment nearly came to an end.
Thomson was hit hard by mid-pandemic ennui, as tours and dates kept getting pushed back and ultimately canceled, and it seemed like he would never again get the opportunity to perform for an audience. "At that point, I'd settled into my home life. I thought: 'Maybe I'm just over music now. I'm getting older. I don't know if I even want to keep doing this'," he remembers. But then he started to once again feel the creative itch and had a burst of manic energy, which he used to write the entirety of Roy over the course of a week. He sent his ideas to the other current members and asked if they wanted to record a new Single Mothers album, with this caveat: This might be the last one.
There was little second-guessing while recording Roy, and it marked the fastest the band has ever put an album together in a studio — ten songs in just three days at the Sugar Shack, in London, Ontario. And, as a cosmic sign that Roy might really be the last Single Mothers release, the recording sessions were abruptly cut short on the final day of the sessions when a car crashed into a utility pole outside the studio, blowing a circuit and cutting power for the entire block.
With the upcoming release of Roy, we all have to wonder if this will actually be the epitaph for Single Mothers, a concept Thomson himself isn't even sure of. "If the band is done and this is the final record, then I'm happy with this one being the last one," he says. "Some of the best and worst moments of my life are tied to this band. Part of me has been trying to get out of it since I started it, but it always drags me back in. I've realized that I'll probably never be able to walk away from it completely. Single Mothers is tied to my soul at this point, for better or worse. It has its claws in my heart."
Roy track listing:
Head Shrunk
Sad Dumb Game
Lottery
Quincy
(Moonlight) On Sunset
James Gandolfini
Inquisitor
Airsick
Roy
Forest Fire