Upcoming Releases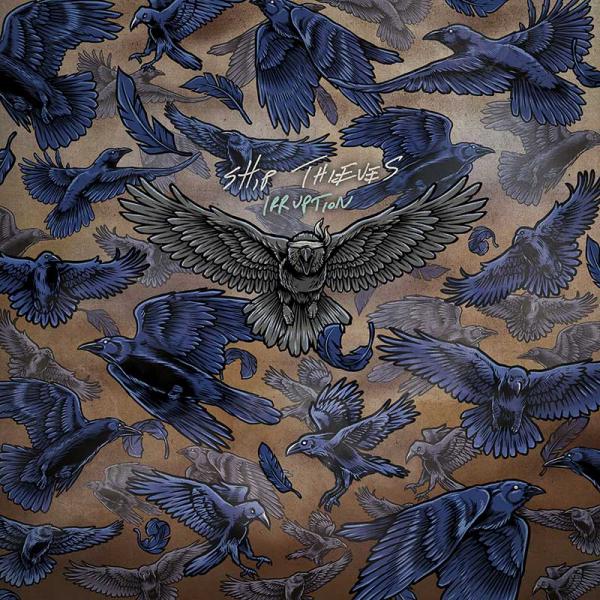 on
Friday, February 5, 2021 - 20:09
Hailing from the modern punk rock capital of the world known as Gainesville, Florida, Ship Thieves return with their fourth full-length album, Irruption, on Chunksaah Records and it will be available everywhere on March 12th.
Fronted by Chris Wollard (Hot Water Music), the band also features veterans bassist Chad Darby (Samiam), guitarist Addison Burns (Quit, The Enablers), and Bobby Brown (The Enablers).
Irruption is a long-time coming for Wollard and the gang, as this collection of tracks have been in the works for several years as the intended follow-up to their critically acclaimed 2016 record 'No Anchor'. Produced by Ryan Williams at Black Bear Recording Studio (Hot Water Music, Pedro The Lion), Irruption is the in-your-face punk record that'll knock your teeth out within the opening seconds.
Now, Wollard and co. embark on a new chapter in the Ship Thieves' story. From steady rockers like "The Embers Of Enlightenment" to stalwart punk anthems like "Hercules Stomp" to introspective screamers like "He Lost His Head," these veterans will never leave the listener disappointed.
"I wanted all the songs to work together and paint a picture, with different scenes, and different lives moving through them. I was hoping that by using multiple viewpoints to write from, it would help to build a more concise picture," says Wollard.
Initially starting in 2008 with the release of the Chris Wollard & The Ship Thieves, this was originally intended to be Wollard's solo project before naturally evolving into a full-fledged band.
When the world reopens, who knows what stages Ship Thieves will play and adventures they'll embark on