Upcoming Releases
In The Parlance Of Our Times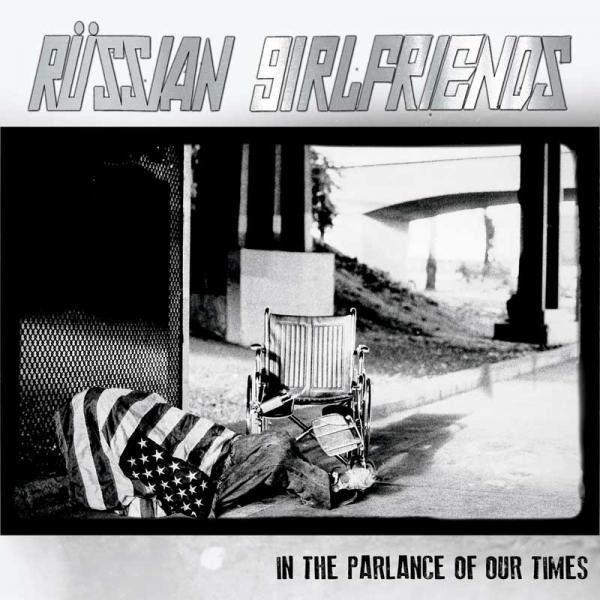 on
Wednesday, May 15, 2019 - 12:38
Russian Girlfriends have just announced their new album In The Parlance Of Our Times, set to be released on June 21st via A-F Records. In conjunction with the announcement, the band is releasing a music video for their quick hitting opening track "Coke," a snarky take down of tough guy bro culture in punk. Pre-orders for In The Parlance Of Our Times are available now via A-F Records.
With roots in the Bay Area metal and Albuquerque punk scenes, Russian Girlfriends strikes a careful balance between raw youthful energy, infectious melodies, and thoughtful, story-driven lyricism.
The band formed in 2014, comprised of Albuquerque local scene veterans and ex members of Koffin Kats, Adam Hooks and his Hang-ups, and Glitter Dick. The original lineup; Adam Hooks as lead vocalist, Ian Jarrell and Colin Dowell on guitar, and Jeremy Keith on bass, was completed when Sasha Horn (drummer for Heathen, Novembers Doom, and Forbidden.) joined as the band's drummer.
Their debut LP "All Around", self-released in 2015 and later repressed by Orange Whip Records and Gunner Records (Europe), mixes the best elements of pop and rock 'n' roll with the ferocity and angst of hardcore and punk rock. They followed up with two splits on Orange Whip Records in 2017 and 2018 whith labelmates Rock Jong Il and Redbush, respectively.
The group is quickly winning fans near and far as they have embarked on seven tours across the United States, Canada, and Europe, sharing the stage with bands like Red City Radio, Teenage Bottlerocket, The Bomb Pops, and PEARS and have been featured acts in Gainesville's The FEST and La Escalara Fest.
Track listing:
Coke
Angry Bong Rips
The Day We Put The Dog Down
Redfield
Antidote
Pride Parade
White Guilt White Heat
Mark Knopfler Is My Moral Compass
Obsidian
LBC
Jeremy's Last Stand
Babylon is for Lovers