Upcoming Releases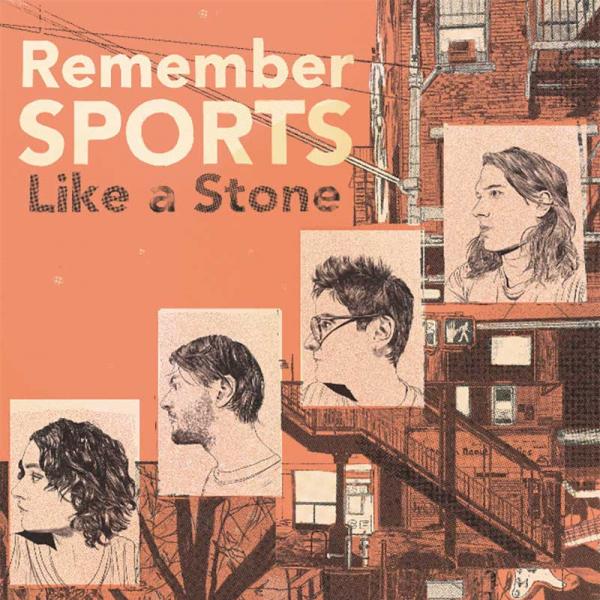 on
Sunday, February 14, 2021 - 17:43
Philadelphia-based Remember Sports will release their fourth album, Like a Stone, on April 23rd on Father/Daughter Records. Taking a multi-instrumental approach, the band members—bassist Catherine Dwyer, guitarist Jack Washburn, drummer Connor Perry and guitarist and singer Carmen Perry—traded instruments throughout, resulting in biting bass-and-drum grooves, entrancing percussion layers, saturated synths, and drum machines, and found sound minutiae from Connor's circuit-bent electronics the band calls "evil items."
Like a Stone is about breaking away from old versions of yourself. Carmen rummages through feelings of doubt and spins them into an imperative to treat herself more kindly; her experiences growing up with Catholicism and later studying religion, as well as living with an eating disorder, provide a visceral lens for the literal blood-and-guts self-scrutiny she writes through.
"Like a Stone references something that's slipping away, or sinking down into your brain to a place you can't find," Carmen explains. "The hard songs are guilt and anger coming out of me, and the soft songs are forgiveness."
Repetition, both musically and lyrically, represent the negative thought loops that come alongside mental illnesses. "Do something right, just do anything right"—a refrain at the end of hard-edged, frenetic "Easy"—becomes a polar star thesis that Carmen returns to as a countermelody on "Materialistic." A gorgeously anxious ballad about avoidance, that song provides a plaintive centerpiece at the end of Side A, as well as an astonishing outlet for Jack's time-bending, scale-redefining guitar solos.
The songs on Like a Stone are about insecurity, but they're also about optimism—emerging from an intrusive thought with a new way to perceive and care for yourself, represented in spectacular denouements made possible by the closeness between the band members. "We've grown up together and grown to trust each other," says Carmen. In recording, Jack felt drawn to music that's "communal and loud and cathartic, but also kinda confidential and private. I hope we achieved something similar, where you can hear the influence of each of us in the album." Carmen seconds that; "It feels seamless. To me, Jack and Catherine's writing feels like an extension of my own."