Upcoming Releases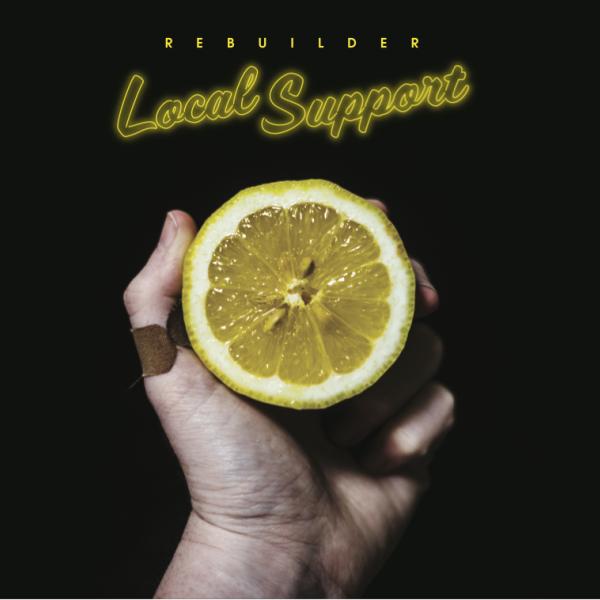 on
Wednesday, June 28, 2023 - 17:41
Rebuilder return today with "Another Round", a pop-punk belter that comes flying out of the gates and barely pauses for breath through four minutes of crunching guitars and soaring synth. "Another Round" follows the May release of "Hold On" and together these two singles showcase the two unique songwriting voices that have come to define Rebuilder. While "Hold On" was the domain of Sal Ellington, "Another Round" finds Craig Stanton stepping up to deliver a reflection on choice and consequences on the road to what is and what could've been. Both songs are taken off the band's upcoming full-length, 'Local Support,' which will be out Aug 11 on A-F Records.
Says Stanton, "Sometimes these forks in the road are big and obvious at the time. In my case I dropped out of college, which of course changed what city I was living in, the job I had, the career path I was on, my friend group etc. That's what the lyric 'I've considered the distance, and how things would be different, if I hung around, stuck it out, beared down and tried hard to fix them…' references.

In other cases the decisions are small and seem meaningless. They go by mostly unnoticed at the time, but can have an outsized impact on your life."
While "Hold On" spoke to Ellington's resilience to keep Rebuilder together as the pandemic shuttered venues and personal obligations began to drag band members in opposing directions, "Another Round" reaches further back to acknowledge a moment that drew the band together. In this case a 2012 show in Somerville, Massachusetts, where Stanton and Ellington got talking afterwards, resulting in Stanton agreeing to try out for, what would be, the precursor to Rebuilder.
Stanton concludes, "things don't always work out, but sometimes you get lucky. Our paths get altered by all sorts of stuff along the way, and this song is about looking back at the random events in life that got you to where you are."
Ellington notes " this record is so appropriately named "Local Support" because we had so many people jump in to give suggestions or help in any way they can. Pete Wasilewski from Less Than Jake and Chris Rhodes of the Mighty Mighty Bosstones played horns on "Disco Loadout", Spacey Casey Prestwood from Hot Rod Circuit played the pedal steel, and Kailynn West from Tiny Stills sang on Wedding Day. Pat Hanlin, who had previously played keys in the band, recorded all the synth and piano as well. Jay Maas put a lot of time recording this record and I think only he could have captured it the way it needed to be."
The local connections don't stop there either. The album cover features a photo taken by Bostonian photographer Brittany Rose Queen, while old friend Yosef Glushien took care of the layout.
In a nutshell, as Ellington concludes "Local Support is a collection of songs but it's really the story of friendship."
Local Support track list:
Hanging On The Telephone Pt. II
Hold On
Another Round
Wedding Day
What Happened To Me?
Stayin' Alive
Look Down Club
One Hundred Days
Malcolm, Go
Brokedowns
Disco Loadout