Upcoming Releases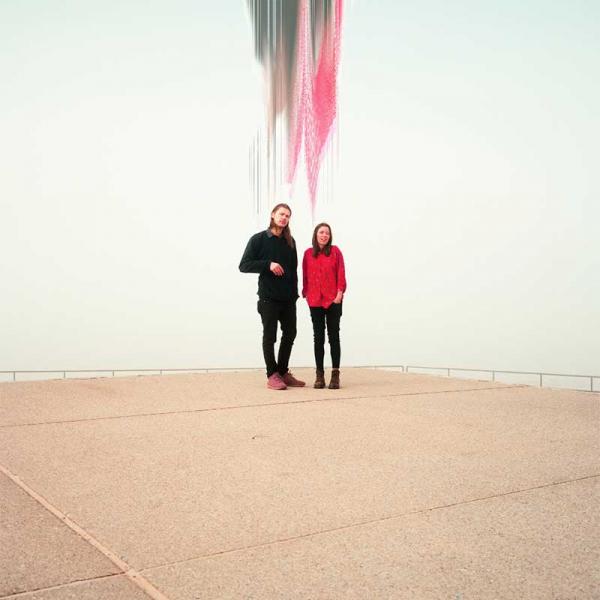 on
Thursday, November 14, 2019 - 19:12
"I'm lost, but I'm not afraid." As Ratboys' Julia Steiner began to write the skeletons of the songs that would make up their new album Printer's Devil, those six words, originally sung by David Byrne, meant everything. They became a mantra for the transformative nature of Printer's Devil, an album that finds the Chicago band achieving entirely new heights as a four-piece and peaks of vulnerability in what is undoubtedly their strongest and most cohesive endeavor yet.
What started as an acoustic duo has finally transformed into a full-scale indie-rock band with a clear identity. As Ratboys enters a new era as a four-piece with drummer Marcus Nuccio and bassist Sean Neumann, the core songwriting pair of Steiner and guitarist Dave Sagan can now reach impressive new levels. Printer's Devil was recorded live at Decade Music Studios in Chicago and was produced by the band and engineer Erik Rasmussen. The result captures the bombastic, electrified fun of their live show in a bottle and showcases their growing chemistry as a tight-knit group.
This larger-than-life transformation feels most apparent on Printer's Devil's opening track, "Alien With A Sleep Mask On." With a dark but spectacular music video to match, "Alien" shows off an entirely different side to Ratboys as it channels big-chorus power-pop in a way that the band has never achieved before.
Steiner wrote the majority of Printer's Devil with Sagan while she was experiencing a dramatic shift in her own foundations, demoing out songs in her Louisville, Kentucky childhood home, which had just been sold and emptied out.
"Demoing there was almost too intense," Steiner says. "I kept writing in my journal that it feels like we shouldn't be there. I don't know if that feeling made its way directly into the lyrics, but to me, the songs will always be connected to that sense of home and time passing."
Upheaval and change are clear themes spread throughout the songs of Printer's Devil, but the moments of uncertainty are embraced as a necessary part of growing. And through it all, Ratboys' dynamics still beautifully thread together the kinds of intimate folk songs and devastating alt-country tracks that fans have come to expect from them, showcasing a rare range that invites listeners to imagine the band blowing out a 2,000-cap room or playing quietly next to you in the living room.
An anachronism for a printer's apprentice, the phrase "printer's devil" came serendipitously to Steiner while she and Sagan were demoing in that same house. "I was reading about Walt Whitman and there was this very casual sentence that said Whitman worked as a printer's devil in a printing house in Brooklyn." She pauses on the phrase. "I had never seen those two words together. They are both very powerful on their own, and together it was just a complete unknown, a total mystery. One of Whitman's jobs was to test the ink. I don't know if this actually happened, but I have a feeling that maybe this was one of the first times he experimented with poetry."
The title Printer's Devil symbolizes this journey of new discovery, finding things from one to the other and letting meaning snowball and continuing down that path. On the title track that closes the record, using a simple loop and a repeating chord progression, Steiner slowly inserts abstractions, like testing the ink on the page. The motion continues, the band never breaking from the meditative loop, finding meaning in the smallest things, letting the idea guide the way.
"To be able to embrace a simple idea," Steiner says, "and follow it where it needs to go, was revolutionary to me." The song is both a punctuation mark and a cliffhanger. It seems that Ratboys are on the right path, and the journey has just begun.
Track listing:
Alien With a Sleep Mask On    
Look To
My Hands Grow
A Vision
Anj
I Go Out at Night
Victorian Slumhouse
Clever Hans
Listening
Printer's Devil