Upcoming Releases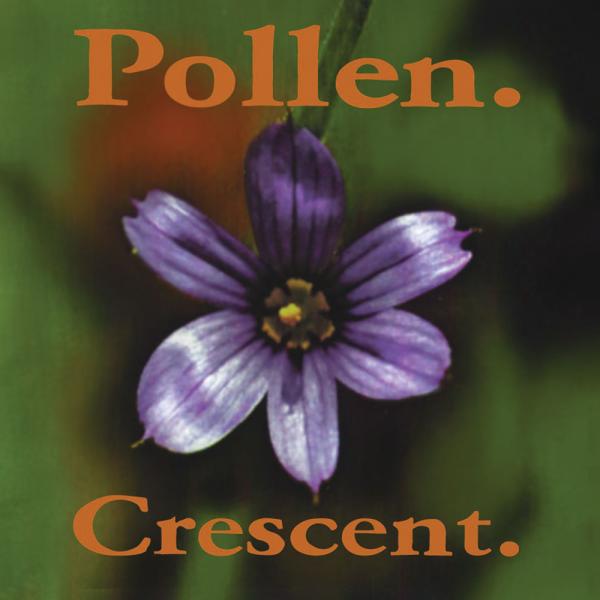 on
Saturday, July 30, 2022 - 09:34
Pollen just re-released their 1995 sophomore album, Crescent, for the first time ever on vinyl, out now via Double Helix Records.
Pollen was a power pop band originally hailing from Pittsburgh, Pennsylvania, but later becoming a mainstay of Arizona's music scene when they relocated to Mesa, Arizona in 1995. They released four albums and two split records over their eight years together, including 1997's Peach Tree on Wind-up Records and 2000's Chip on Fueled By Ramen. Over the years, Pollen toured extensively with bands like The Ataris, Descendents, Less Than Jake, The Stereo, Armchair Martian, River City High, Suicide Machines, One Man Army, Cooter, Scrimmage Heroes, and Co-Ed. Pollen even played a show with Weezer – with just two bands on the bill, Pollen and Weezer.
Originally released on Grass Records in 1995, Pollen's second full-length album, Crescent, is finally making its debut on vinyl, out via Double Helix Records, which is distributing the record.
Produced by Stephen Egerton (ALL, DESCENDENTS, FLAG) and Bob Hoag (THE FORMAT, DEAR AND THE HEADLIGHTS, THE ATARIS), the original CD sounded fairly lo-fi, thanks to a mastering mistake.
Jason Livermore (THE BLASTING ROOM) and Bob Hoag have meticulously remastered Crescent from the original mixes, finally bringing some never-before-heard clarity, power, and fidelity to this little-heard sophomore effort.
Wes Garland (NASHVILLE RECORD PRODUCTIONS) cut the vinyl lacquers, and the vinyl was lovingly hand-pressed in the USA by the magicians at BURLINGTON RECORD PLANT.
The re-mastered album is only available on limited-edition vinyl in two color variations: Limited-Edition Purple Flower (25 Copies) & Leaf Green (300 Copies).
Speaking on Pollen's sophomore record, Bob Hoag (drummer and songwriter) wrote:
"Crescent was my attempt to make a really interesting, challenging record. I wanted to make our Empire Strikes Back – darker, more complex, more emotional, more moving parts. I'm not sure that's a formula for a successful rock record, but I was a very determined/stubborn person, and rarely did things the easy way. Bluette opened with a very upbeat instrumental – OK, then we'll close this with an incredibly dark instrumental. I really challenged myself with this songwriting and tried to make something very unique. I was also going through a lot of tough emotional stuff at the time, and it's pretty much all there in the lyrics. Some of those lyrics are hard for me to listen to today, but at least it's extremely honest and sincere, I guess. I felt very at odds with the world (a concept I am once again feeling profoundly in 2022, coincidentally)."
Crescent track list:
Freshly Broken
Foliage
Happy Hands
Bus
Crystal Clear
Wishbone
Toaster
Relics
Vanilla
Elsewhere
Butterworth
Away
Bicycle