Upcoming Releases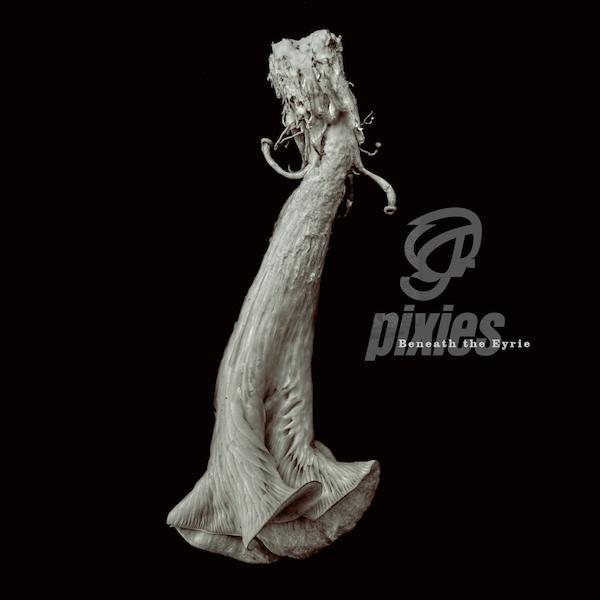 on
Tuesday, June 4, 2019 - 09:09
Visceral, musically cinematic, otherworldly but strangely familiar and a bit unsettling, welcome to Pixies' brand-new studio album, Beneath the Eyrie, where tales of witches, Daniel Boone, misfits and other characters fit utterly into the band's inherent weirdness.  Boasting 12 new songs, the album will be released globally on Friday, September 13 via the group's new record label, Infectious/BMG.
Pixies - Black Francis/vocals, guitars; Joey Santiago/guitars; David Lovering/drums, and Paz Lenchantin/bass - offer you this early taste, the album's debut single.  Co-written by Francis and Lenchantin, "On Graveyard Hill" is an in-your-face, classic Pixies tale of imminent, ominous doom.
Beneath the Eyrie, produced by GRAMMY-nominated Tom Dalgety (Ghost, Royal Blood, Pixies' Head Carrier), was written over the course of 2018 and recorded last December at Dreamland Recordings near Woodstock, NY.  While taking a break outside the studio - originally St. John's Church built in 1896 - Lovering spotted an eagles nest - or "eyrie" - right above the studio in a tree.  Hence the album's title, Beneath the Eyrie.
For the recording of the album, Pixies opted to shine a bright - and rare - light on the process, to document every moment of what took place in the studio for a 12-episode podcast titled "It's a Pixies Podcast." The podcast welcomes fans to witness the evolution of the album's tracks, from their earliest stages to completion, in the studio's control room, the main room, and in a special "video booth" where the band members offered their thoughts and observations throughout recording.    Produced by Pixies and hosted and narrated by New York Times best-selling author Tony Fletcher, "It's a Pixies Podcast" debuts June 27 and will be available globally on Apple, Spotify, Acast, Stitcher, Google, and other podcast platforms.