Upcoming Releases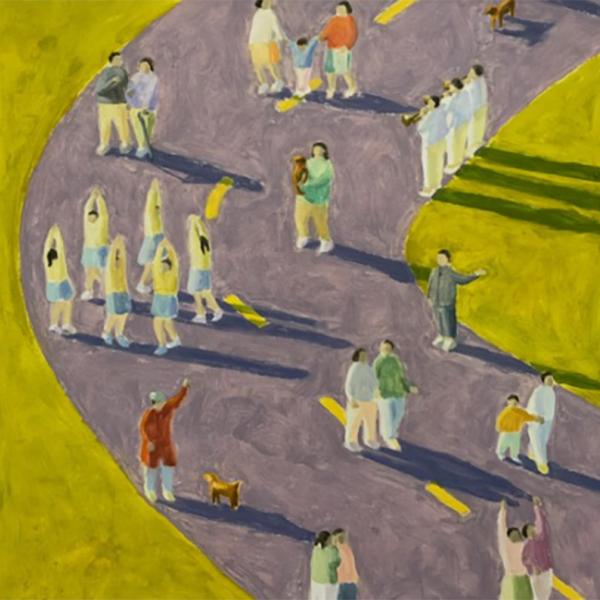 on
Wednesday, January 27, 2021 - 22:50
The difference between being 18 and 24 isn't the world, but at the same time, it is. The Obsessives' sound has clearly grown up with them, and it's apparent from one listen to their upcoming EP, Monastery, out February 12 on Memory Music. Grammy-nominated producer Will Yip gets the absolute best out of the Philadelphia-based band, and it's on no better display than in their breezy new single "Lala."
Comprised of founding members Nick Bairatchnyi (guitar, bass, vox) and Jackson Mansfield (drums, guitar, keys), their sound has spent the last decade evolving through elements of DIY, grunge, alternative, and math to shape into something that feels the most uniquely authentic to their version of exciting noise. Bairatchnyi's lyrics emphasize the importance of songwriting's storytelling aspect, and what pours out of him has a rough edge of urgent specificity. Paired with a soundscape that manages to both punch in its efficacy and shimmer in its intricacy, the sonic chemistry between these two high school friends delivers unmatched, easygoing musicality.
Joined by Ben Kaunitz (guitar, bass) and Coby Haynes (drums, percussion) in 2018, the live lineup has evolved from a sonic rough-and-tumble to a fully collaborative space, encouraging a new era of thematic cohesion. After opening up the creative dialogue beyond just a duo, the band's sound has been able to make a mature tonal shift in style and form.
The determinant factor that sets 2015's Heck No Nancy (Near Mint Records) apart from Monastery is an entire set of lives that's been lived. The best part is — they dig it as much as you will.