Upcoming Releases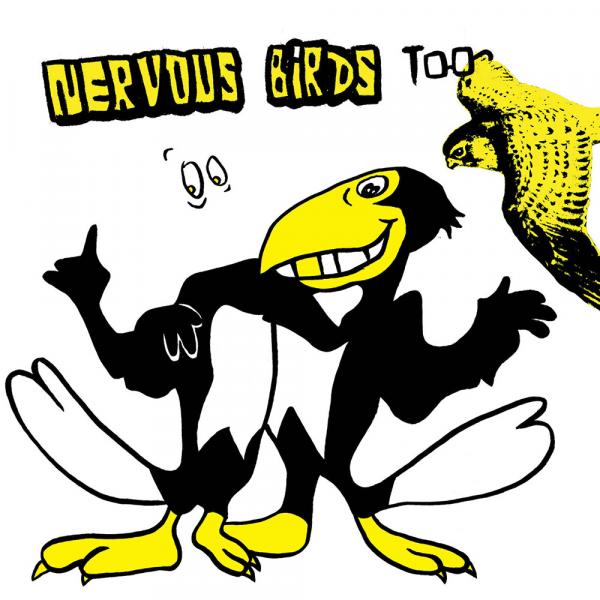 on
Saturday, April 2, 2022 - 12:20
Night Court have announced a new album called "Nervous Birds Too" on Snappy Little Numbers and Debt Offensive Records today. You can check out the video for the first single, "Titanic" below..
"The original idea was for the song to be about the titanic without any explicit reference to the name 'titanic' – a real one minute, 15 second mystery – but then we somehow ended up just naming the song "titanic" and thought that was stupid and funny so we went with it." say Dave Paterson from the band, adding "This has the added benefit of ensuring it isn't confused with the Edmund Fitzgerald or the S.S. Minnow."
Vancouver power trio Night Court was born during the great lockdown 2020 with lifelong friends Jiffy and Dave emailing each other song ideas. Using Jiffy's old Tascam 4-track and stolen recording software, they guerilla recorded what would become Night Court's earworm-riddled debut duology – Nervous Birds! One and Too. The addition of Emilor on drums perfected the band, and conditions were now optimal for Night Court to release itself upon the world of rock. Drawing from a wide pool of influences – "kind of indie rock-ish at times, catchy yet dripping, with feedback in all the right places." (Ty Stranglehold, Razorcake) – the band's only concern is to play delightfully sick melodies through stupid ripping guitars, disgusting fuzzed-out bass, and bombastic beats on borrowed and broken drums. Night Court demands attention, but long attention spans are not required.