Upcoming Releases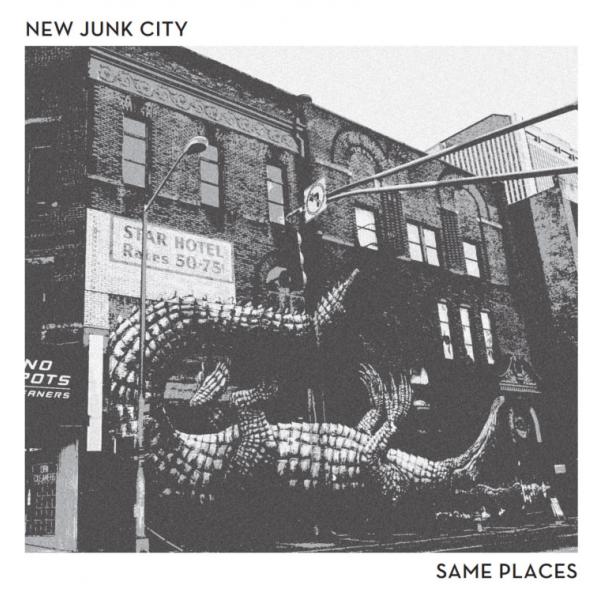 on
Friday, August 24, 2018 - 17:36
New Junk City joined the Real Ghost Records family, who will be releasing the band's sophomore full length 'Same Places' both digitally and on vinyl on 12 October 2018.
ABOUT NEW JUNK CITY
Listen, everyone knows that getting old kind of sucks. Simple tasks in life seem to be more difficult as the days and years go by, and your find yourself trading in record hunting and late night shows at dive bars for utility bills and early morning alarm clocks. The dichotomy of growing older and wiser and maintaining youthful exuberance becomes harder and harder to manage with every trip around the sun.
On New Junk City's sophomore full length, "Same Places," the Atlanta-based quartet explore through this idea of trying to stay young at heart while your body grows older and older. Building upon the foundation the band laid on their debut LP (2014's Self Titled Effort), "Same Places" continues the bands trend of high-energy, high-intensity melodic folk-inspired and pop-influenced style of punk, while also dipping the bands metaphorical toes into some new realms. Often compared to the likes of the Menzingers, early-era Get up Kids and The Gaslight Anthem, New Junk City layers a combination of both brash and noodling guitars over a driving and pounding rhythm section, combined with gravelled-but-oddly-melodic vocals with a certain fervor and passion not often captured on record. And while the bands music and sound certainly is one of their biggest selling points, on "Same Places" singer John Vournakis belts out nine heart-on-the-sleeve songs and stories dealing with the fear of loss, fear of being alone, and fear of being stuck, both in a literal and metaphorical sense. From the squealing feedback that opens the record, all the way through it's abrupt ending, "Same Places" takes the listener through a journey of growing older, while still trying to remember who you are.
There's a phrase you'll see floating around twitter from time to time: "music for Old Punx." While it started as something sort of tongue and cheek, the term "old punx" has begun to resonate and take a life of its own in the scene because it represents growth and maturity (both in terms of musical taste and life in general) while still staying true to the music and ideals that helped mold you into the person you are today. And while "Same Places" might not just be "music for old punx," New Junk City absolutely build through that idea on this record. Because, to end where we began, getting old kind of sucks. But New Junk City seem to be making the most of it."