Upcoming Releases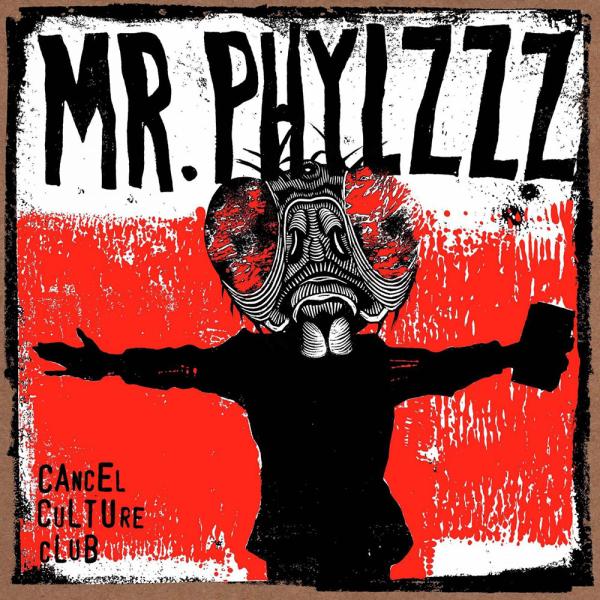 on
Thursday, August 18, 2022 - 10:27
Following the previous release of "Mr.Entertainer" video and single, Amphetamine Reptile is happy to let you know that this October, the first, we'd release the newest "Cancel Culture Club" LP from a Chicago-based noise-rock outfit, Mr.Phylzzz.
Mr.Phylzzz is a two piece noise rock outfit from Chicago, Illinois that's fronted by Clinton Jacob(guitar) and drummer Danny Sein. Formed in late 2015, Mr.Phylzzz (pronounced mr. flyzzz) is an ever changing monster of noise. Over time the duo formed a heavy wall of sound filled with hooky riffs and melodic vocals that create a chaotic storm that's worth the painful wall of cranked amps and exploding drums. During the growing years Mr.Phylzzz was doing small tours which landed them getting picked up in 2019 by Amphetamine Reptile Records to be featured on the legendary Dope Guns n Fucking In the Streets Vol 14 comp and their full length "Penitent Curtis" (Amphetamine Reptile).
Cancel Culture Club all written and recorded by Clinton Jacob in a 10x10 room during the pandemic that features Haze XXL (Halo of Flies /Amphetamine Reptile), Kevin Rutmanis (Cows, Tomahawk, The Melvins) and King Buzzo (The Melvins). The purification of DIY and the only real way converging the sound of Mr.Phylzzz, reaching out the balance between loudness and noisiness. Clinton comments sayin: "When I started recording, I finally felt like I was capturing how I always wanted Mr.Phylzzz to sound; blown-out guitars, clipping drums, tons of odd/weird vocals, screaming in trash cans with mics in them, throwing in samples of my cats, leaving in creaks and sounds of the room".