Upcoming Releases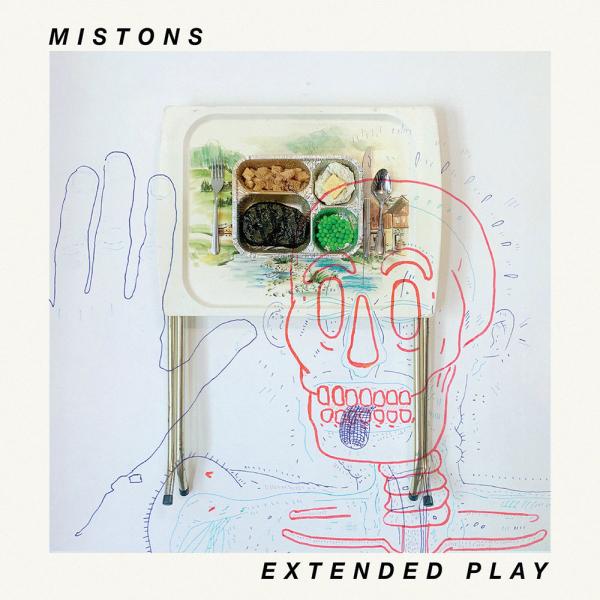 on
Wednesday, October 11, 2023 - 18:03
The Mistons are a Portland OR punk/garage band started by Sean Croghan (crackerbash, Moustache, Pynnacles) and Micah Kassell in 2017 which drew inspiration from their musical heroes both near and far and including elements from both of their work as painters. Mining the idea of the post modern folk form (punk rock, garage rock) and using simple structures to convey complex ideas. The Mistons self released "World of Convenience" in 2021, recording at Halfling Studios with Adam Lee engineering and co producing.
In the spring of 2022 they returned once again to Halfling, this time with good friend Scott Fox (Crackerbash, Satans Pilgrims, Pynnacles) on bass and with Adam Lee once again engineering and taking on a more prominent role as producer, recording four new songs and a cover of the legendary Portland band, Wipers song "Wait a Minute ".
This batch of songs starts off with a big sugary smack in the face, tasting so good until you realize the sugar is loaded; Contagious takes a look at celebrity culture as a pathogen or perhaps addiction; a sing songy prong to get stuck in your head and leave you with a sugar headache. Yes!
In Choises they leap head long into the mire like a couple of cynical life coaches instructing "make no mistakes", while simultaneously admitting that most of your decisions have been made already for us all, though it plays more like a challenge, spitting and stuttering "whatcha gunna do" is a call to action instead of a surrender.
In I Can't Stay you can almost feel the oppressive rain of a Portland winter, the grey days our protagonist occupies, the stifling sameness of consumer culture; anxious guitars pick at the psyches red hot nerves, get me outta here! Get me outta here!
Brikka Brakka Firecracker!!! Kick down the gates, kick down the frigging gates! The sun is rising and the drums ring through the valley to announce it's coming! A new kind of super hero is heralded, pleaded into being by the cry of the abused and ignored. Mistons are prayer writing here; trying to manifest a Chinook God with a cartoon name or perhaps to realize the hero within each of us.
The Mistons have always admitted their love of Wipers and Greg Sage. Without hem there would be none.
This grouping of songs is being released as a one sided 12" featuring artwork from Croghan etched on side B, on portland heavy weight label Nadine Records on November 17th of 2023.