Upcoming Releases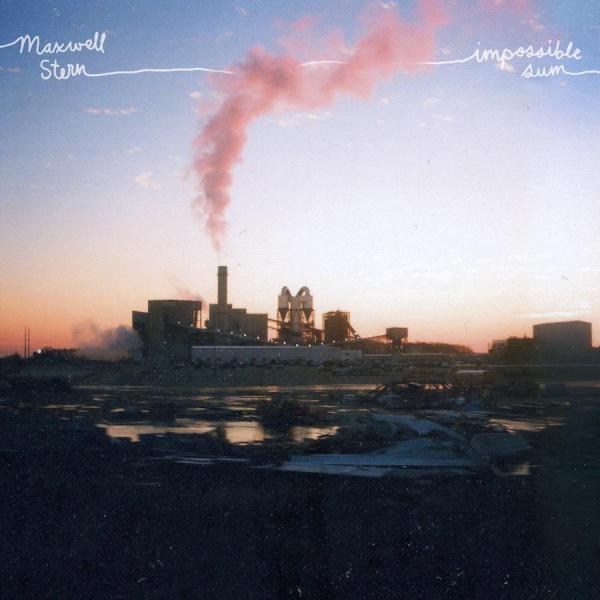 on
Thursday, July 23, 2020 - 21:25
Maxwell Stern has announced his debut solo album Impossible Sum will be released on September 25th via Lauren Records, and unveiled the first single from the LP.
"This song is about relocating for the purpose of reinventing yourself and, upon settling into that new place, concluding that you're still mostly the same person" says Stern of the single. "I feel like everyone's done something like that to a certain extent. Now that I've been in a new city for a couple years, I've found that many of the things I was trying to run away from are actually things I like most about myself, my hometown, and my support network. It continues to surprise me, which is how I got the line, "There are rooms in this house that I'm still finding."'
Maxwell Stern has never been one to stop. And I'll go out on a limb and say that anyone else who has come to know Max—maybe from one of his several bands (Signals Midwest, Meridian, Timeshares), or perhaps sweating it out in the pit at a show at some point in time, or maybe from a ska message board in the early 2000s—would say the same thing. Max has this undeniable urge to create. It's like an impulse, really; an uncontrollable desire to try and make sense of the thoughts and emotions and anxieties about the world that swirl around our heads at any given point in time—and funnel it all into a song. Maybe it's a song that people can relate to. Hopefully it's one that they can sing along to.
For Max, Impossible Sum—his first proper solo record—is an honest-to-God effort to wrangle heartfelt and sometimes confusing feelings of adjustment, displacement, and settling into song. These songs have the kind of heart-on-the-sleeve vulnerability that fans of his other bands have come to admire, but presented in a completely unfiltered fashion, existing exactly as they need to be. "When I'm in the mode of writing for a band, everything gets filtered through a particular lens or genre, or I present certain ideas that I know will play well with specific band members," Max tells me. "So I really tried hard to throw that kind of thinking out for the sake of making something different."
And Impossible Sum really is different than anything Max has done before. It's a departure from his emo and pop-punk roots; a collection of songs that exist outside of genre, as if he were contributing to the Great American Songbook. Songs like "Born At the End of the Year," "Going to My Brother's House," and "Pull the Stars Down" certainly have an Americana twang to them (especially with the presence of Magnolia Electric Co.'s Mike "Slo-Mo" Brenner on pedal steel), while "Water Tower" and "Never Ending Equals Sign" sound like the best songs The Weakerthans never wrote. And you can hear other classic influences elsewhere on the album—a dash of Neil Young and Crazy Horse here, some of Tom Petty's cosmic chooglin' there. But for Max, Impossible Sum is, in essence, a rediscovery and reconnection with the roots of songwriting.
Impossible Sum may be Max's first solo record, but it certainly isn't a solo effort. A stacked personnel of longtime friends and collaborators helped Max bring these songs to life. For the past few years, he's been workshopping these songs with two Chicago friends—Adam Beck (Sincere Engineer, Into It. Over It.) and Matt Arbogast (The Gunshy)—recording demos and tinkering with song structures whenever he passed through town. In Philadelphia, where Max has lived since 2017, his Timeshares bandmate Jon Hernandez helped work out the parts to some of the songs and played guitar on the record. And Laura Stevenson, a longtime friend of Max's, sings on "Left in the Living Room." But it wasn't until Kyle Pulley—who produced, engineered, and mixed the album—saw Max perform solo at a record store in DC that Impossible Sum really began to take shape. At Headroom Studios in Philly, Max and Kyle built each track from the ground up, trying out different drum beats, keys, instrumental arrangements, and ways of singing and playing, until the songs felt right. "Getting into the idea of leaving space, not just adding parts because you have them," Max says. "Some of the most rewarding moments on the record for me are instances where we stripped everything away."
"I think what feels best in my life right now is whenever I am able to be completely immersed in something," Max told me when we talked recently. "Any time I'm able to have a singular, pure thought, even if it's a little uncomfortable, feels like a victory. Infinitely better than just bouncing back-and-forth between a bunch of different stimuli, which is the majority of our day-to-day." And Impossible Sum is exactly what it implies—the idea that everything past, present, and future can simultaneously exist in one place. As we grow older, the prospect of all that feels more difficult, but it's not an impossible sum as long as we get the equation just right.
Track listing:
Always Almost
Water Tower    
Light Later Lately
Shiny Things
Left In The Living Room (feat. Laura Stevenson)
Born At The End Of A Year    
Pull The Stars Down
Flyover Town
Never Ending Equals Sign
Going To My Brother's House
Warm In Your Car