Upcoming Releases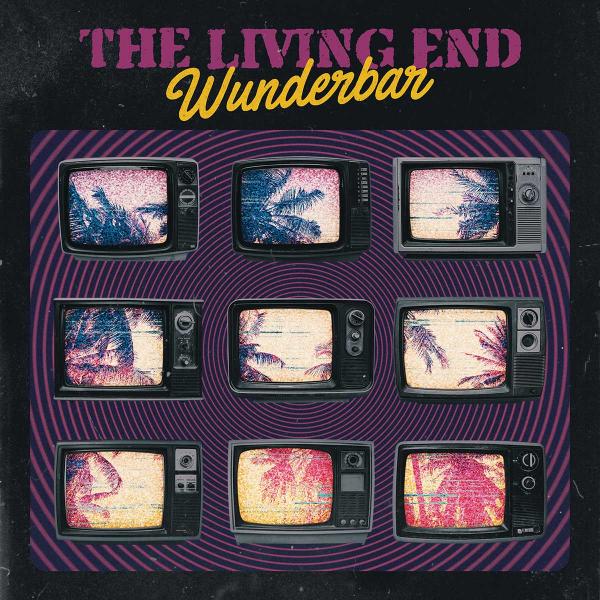 on
Tuesday, July 10, 2018 - 17:02
One of Australia's most loved and pioneering bands, The Living End are back with a brand-new album. Hot on the heels of electric new single 'Don't Lose It', the band have announced the name and release date for their new album.
Recorded over a six-week period in Berlin during an inspired recording session with producer Tobias Kuhn, The Living End's eighth studio album Wunderbar will see a worldwide release through Rise/BMG Records on September 28. Wunderbar came together faster than any other The Living End album before and is one of the most raw, conscious, and politically vital records of their career. Sound wise - Wunderbar isn't a foray into electronic music or soft rock crooning. It's what The Living End are known for. It's what they're good at. It's what they love. Frontman Chris Cheney explains further.
"We're not trying to re-write Dark Side of the Moon or anything." Instead, Wunderbar does what The Living End do best, what's kept hundreds of thousands of fans listening for nearly a quarter of a century: straightforward, heart-pounding, guns blazing rock and roll."
After writing an album's worth of songs (and more), Chris, Scott and Andy decamped to Berlin, where they holed up in a studio with producer Tobias Kuhn. The band had never worked with Tobias before, but found that they forged an instant connection with him. "Chris and I have grown up together and basically shared musical tapes with each other since we were kids," says Scott, "and we can speak our own language sometimes when it comes to music. But Tobias spoke that language too. He knew everything we were talking about."
A live-wire in the studio ("His arse is normally a few inches above the chair because he's rocking out," says Scott) Tobias was like a shot of steroids to the heart for The Living End. Wunderbar wouldn't be the same without him.
And it wouldn't be the same without Berlin, either. Living in an Airbnb with no heating, Chris, Scott and Andy felt the brunt of Berlin's icy winters. But if the band hadn't been pulled out of their comfort zone, there's no way they would have been able to put together a record like Wunderbar. "Berlin's such an amazing place," recalls Scott. "There's no better place in the world for rock and roll bands to make dirty, gritty rock and roll music." Decamping to the city where icons like Iggy and Bowie and Eno was a huge inspiration for The Living End and helped tap into the same punk spirit that initially made them so famous.
It's a perfect representation of The Living End in 2018. Some bands grow old and make 'dad rock'. Some bands fizzle and die out. The Living End, however, are only just getting started.
Track listing:
Don't Lose It
Not Like The Other Boys
Otherside
Death Of The American Dream
Drop The Needle
Love Won't Wait
Proton Pill
Amsterdam
Too Young To Die
Wake Up The Vampires
Rat In A Trap