Upcoming Releases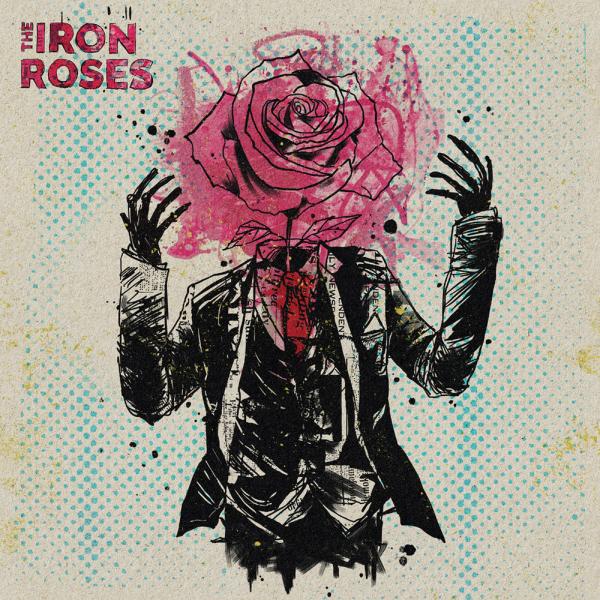 on
Thursday, August 31, 2023 - 11:07
Born from individuals who are seeking a change in this world for the better, THE IRON ROSES provide us with the rock-anthems that are equal parts cheers of rebellion and the most fun you'll have dancing to music that truly means something. Their self-titled debut album on Iodine Recordings is set for October 20th.
THE IRON ROSES, backed by vocalist Nathan Gray (of Boysetsfire), are six-strong, and work tirelessly to provide quality music for those who feel they don't belong. Passionate, unique and fueled by injustices and prejudices this world places upon the youth of today, THE IRON ROSES have come to speak for those who feel they're not heard or represented.  After tackling some of the most sensitive topics artists can tread, Nathan Gray and band have cultivated voices that are both strong and educated in truth, shining light on topics that most modern rock acts find no need to discuss. Angry, driven, armed with personal experience, THE IRON ROSES are here to settle the score for every music fan in this world who craves belonging and understanding.
Described by Gray as "an album that is meant to both inspire an uprising against old systems and old ideals," creating powerful-melodies that "stands as anthems for those ready to take the power back." Reminiscent of the anti-establishment empowerment Rage Against The Machine ushered into the 90's, THE IRON ROSES will carry the torch, lighting the way for every person who feels disenfranchised and unheard. Punk music with authenticity, performed by musicians who are able to lovingly raise a collective middle finger at the world around them, passionate lyricism and uplifting.
The Iron Roses track list:
Screaming for a Change
Soldier of Fortune
Hearts of Fire
Around & 'Round
Old Guard
Rebel Soul Sound
Hit
Justify the Lies
Raising Hell
The Hustle
Revolution Summer