Upcoming Releases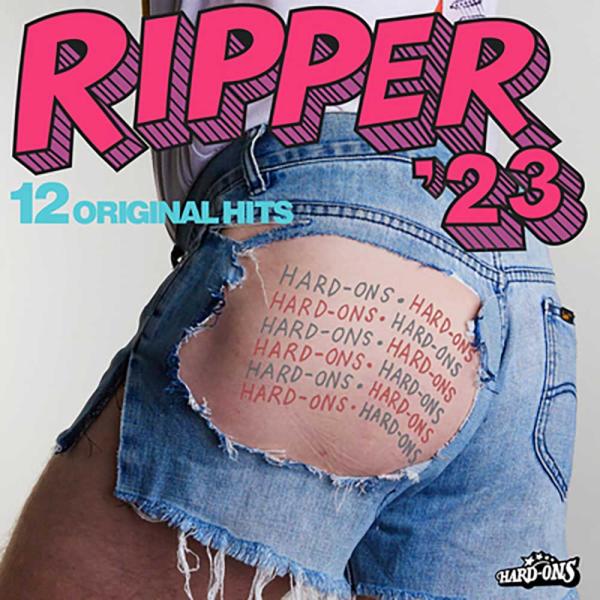 on
Sunday, May 21, 2023 - 13:42
Golden Robot Records is proud as punch to announce that Australian punk icons, The Hard-Ons, are back with a new album, 'Ripper 23', to be released worldwide on June 2nd. The Hard-Ons are Ray Ahn, Peter Black, Murray Ruse and new kid, You Am I vocalist and songwriter, Tim Rogers.
The first single, "Apartment For Two", is a frenetic pop-punk blast; three delicious minutes of squealing guitars, pounding drums, pulverising bass, and sitting atop – like a semi-detached ring-pull – is Rogers' intense 'tude-laden vocals. A perfect slab of what constitutes The Hard-Ons, circa 2023. The song was co-written by Rogers and Black, and the video for was produced and directed by Jonathan J. Sequeira at Living Eyes, and manages to pull off the unique feat of providing homage to both an obscure fictional US teenage musical group, Mulligan Stew, and the UK's pioneering electronic musician and renowned face transplanter, Aphex Twin.

 

The album is The Hard-Ons through and through. Their 14th studio album, 'Ripper 23' is their second with Tim Rogers out front, but their first with Rogers as a fully integrated member, contributing to songwriting and arrangements. The difference is palpable, and the album will be an absolute treat to the ears of fans old, new and indifferent. The striking cover art and album title are inspired adaptations of the crass and outrageously sexist 1970s chart compilations unique to the Australian music marketplace (no, really, check them out!). But in the hands of The Hard-Ons, it's really just a bit cheeky.

 

It is said that The Hard-Ons have crossed the Rubicon. Having formed back in 1982 and having a legendary and impressive back catalogue of releases, the Hard-Ons have also been a fantastically explosive live band. With no desire to be fixated on the past, the Hard-Ons drafted long-time friend Tim Rogers, the driving force behind the chart-busting, platinum-selling and award winning power-pop act YOU AM I as their lead vocalist. Rogers already had the Hard-Ons DNA in his person, since becoming a devotee of the band as a teenager back in the 80's in Sydney. The band now has a brilliantly expressive and charismatic front-person to augment their rampaging, supercharged punk – metal – power-pop hybrid and are more infectious than ever. They also have a vast array of great tunes from the history of their band to call upon. They move forward. They will play in your town.

 

Following up to their Australian #4 album "I'm sorry sir, that riff's been taken" from 2021, 'Ripper 23' is bursting at the seams with a series of blistering pop and punk nuggets as only this genre-busting band can produce, leaving you craving for more.