Upcoming Releases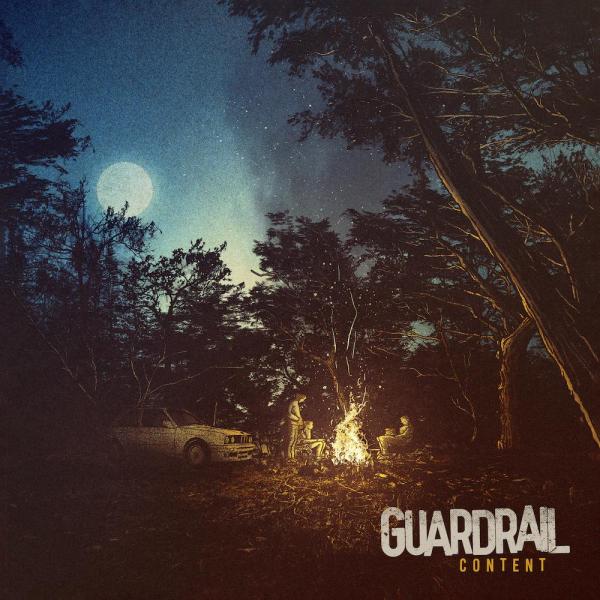 on
Wednesday, June 28, 2023 - 19:48
Chicago diet punk band Guardrail is back! The band has announced their new album Content, set to be released on July 7th via Open Your Ears Records.
The band shares: "We spent the last EP and singles dialing in our sound, so with this album we had the breathing room to dive into our style, fine-tune, and explore further. While there's plenty of "classic Guardrail" songs, we also have a lot of firsts. Our first acoustic song, our first song with Alyssa taking over lead vocal duty, our first love song, and our first release where every member heavily contributed to the writing process. It's super eclectic but it all sounds like Guardrail."
Guardrail is a band from Chicago, IL consisting of Kevin Andrew (vocals), Ken Ugel (guitar), Alyssa Laessig (bass, vocals), Doug Brand (drums) and Xack Brame (guitar). The band initially began calling themselves "diet punk" as a joke, but eventually they started to own it. They're not exactly "punk" in the traditional sense, though it's their biggest influence. They're just here to sing happy songs about not-so-happy things, marinated in Jeppson's Malört and positive energy.
In 2020 the band signed to Richmond-based label Open Your Ears Records. They released their label debut, Yikes, later that year, garnering attention from Substream Magazine, The Noise, Chorus.fm, and more.
Content track list:
Seriously?
Different Universe (ft. Alex Crook)
Down At The Bottom
Joke's On Me
Game Over, Man! (ft. Vince Gannon)
Here Again
Silhouette
Nostalgiacore
[The Long Song Title Song]
Guilt Trip
Save It (ft. Taylor Ericson)
Hail Jupiter