Upcoming Releases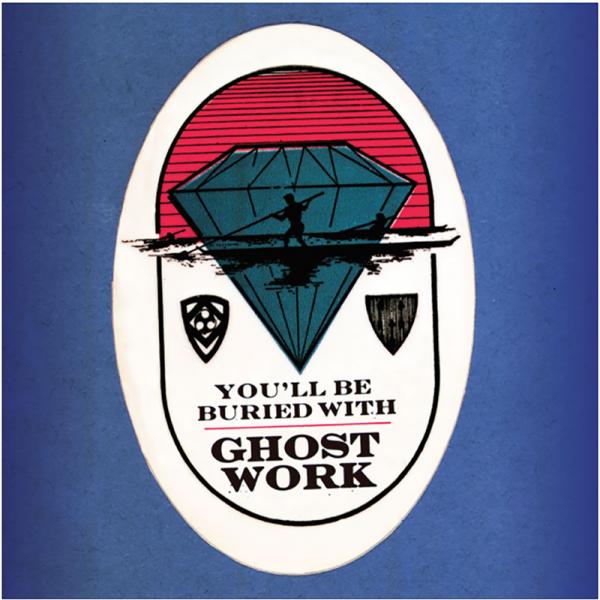 on
Wednesday, March 11, 2020 - 20:04
Indie-punk supergroup Ghost Work shared 'Fake Blood,' the lead single from their forthcoming debut full length. You'll Be Buried With is the band's debut full length, recorded in various locations from Washington DC, Chicago, Seattle, Buffalo and Mendocino. It was mixed by Chris Rakestraw (Danzig, Megadeth, Retox, Deftones) in December 2019.
Ghost Work is a new band from current and ex-members of Seaweed, Minus the Bear, Snapcase and Milemarker among others. The band brings their unique styles to the table along with various other punk and post-punk influences. Anyone familiar with vocalist/guitarist Aaron Stauffer's 90s work with Seaweed, Gardener (Sub Pop) and others will immediately recognize his voice the moment it drops in over a haze of chiming and chirping shoegaze guitars and the driving rhythm section in album opener "Fake Blood."
Ghost Work is:
Aaron Stauffer (ex-Seaweed) - vocals, guitar
Dustin Perry (Snapcase) - bass guitar
Sean Husick (ex-Milemarker) - guitars
Erin Tate (ex-Minus The Bear) - drums
Here is what Stauffer had to say in a recent interview with No Echo:
"Ghost Work, yes. I don't know any of the other guys in that band [laughs]. I've only spoken to Sean [Husick], the dude that was in Milemarker. I got an email from Erin [Tate], the guy who was in Minus the Bear, and he was like, "I got your email from so and so, and I hope I'm not intruding, but here's some music, see if you like it, and if you want to sing on it." I remember reading that to my wife and saying, "This is going to be terrible." [Laughs] I saw Snapcase mentioned in the email, and I thought it was going to be like a hardcore band. I don't mean that it was going to be terrible because it was hardcore, it just wasn't going to be right for me as a singer. Anyway, I heard the music and I was like, "Wow! This is really good." The guitar playing is super- interesting, and it reminded me of My Bloody Valentine or Cocteau Twins, you know? "I can totally sing on this!" It's been so much fun because in Seaweed, I only wrote about 10% of the songs, max, maybe for like 5% to be realistic. Most of the time I was just singing over someone else's riffs, and that's pretty much the only band I've played in where that was the case. So, it's been fun to be doing that again with Ghost Work. Yeah, I'm having a lot of fun with this band."
You'll Be Buried With will be released May 8th, 2020 via the IDEAS label.
Track listing:
Fake Blood
Go Stat
Favored Routes
Statues in Spain
Bricks of Sun
Greeting from Gates
Salt From Tears
Contact Contract
B. Ledgewood
Confession on 6