Upcoming Releases
Buddies II: Still Buddies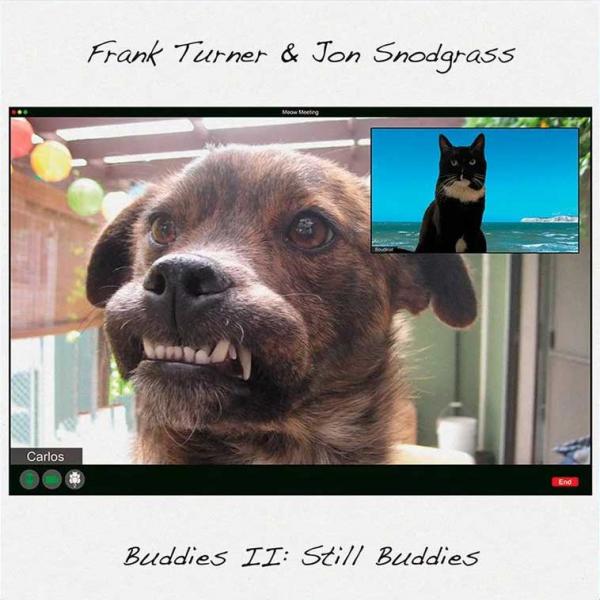 on
Wednesday, October 7, 2020 - 14:27
Frank Turner & Jon Snodgrass announced the Friday, November 13 release of 'Buddies II: Still Buddies'. Ten years ago, the two acclaimed musicians hung out, drank whisky and wrote & recorded an album together called Buddies – a lighthearted hang between friends that became a hit with fans of both artists. Fast forward a decade and the pair are still buddies, so they decided to write a follow-up.
As with the original, Buddies II: Still Buddies was written in just one day, although this time, however, Turner and Snodgrass had to do it over the Internet due to lockdown. With more time on their hands than usual, they were able to flesh out the album, musically, and recruit other buddies – Stephen Egerton (Descendents/ALL) on drums and Todd Beene (Lucero, Chuck Ragan, Glossary) on pedal steel – for added instrumentation. The result is a funny, warm and at times poignant album that's part talk show, part music.
Touching upon themes such as Jon having children, their travels across the U.S., name-checking other songwriter "buddies" like they did on the original LP and more, the album is a charming and playful reflection on a friendship 10 years on. From the punk-turned-country of the album's lead single, "Bad Times Good Vibes" to referencing George Carlin's infamous "Saving The Planet" on "The Fleas," Buddies II: Still Buddies also stands as the first album Turner has recorded, mixed and mastered entirely on his own.
Turner had the following to share about the project and how it came about this year:

"Lockdown has been such a blow to the music industry, and such a drag that we were all looking for things to do. Jon and I have been buddies a long time, and I noticed the 10-year anniversary of our collaborative album was coming up. Technology is such that we were able to reprise the writing method remotely, and indeed it turns out we've got a lot better at it in the intervening

decade. I'm really, really proud of the record."
Track listing:
Still Buddies
Retractions
S-Bar
Stephen Plays The Drums
MacBeth
Bad Times Good Vibes
The Age Of A Dog
The Fleas
Hold Me Homie
The Earth Is Flat