Upcoming Releases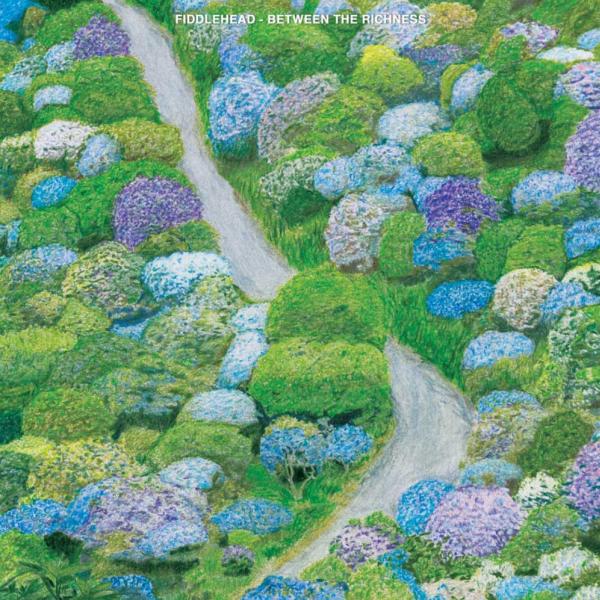 on
Thursday, March 18, 2021 - 07:53
Fiddlehead—the punk powerhouse featuring members of Have Heart, Basement, and more—have returned today with the announcement of their upcoming sophomore full-length, Between The Richness (pre-order). Due out May 21st from Run For Cover Records, Between The Richness finds Fiddlehead expanding on their dynamic blend of hardcore energy and undeniable melody, crafting their most immediate set of songs to date. Each track bursts with Revolution Summer grit, massive hooks, and vocalist Pat Flynn's deeply thoughtful and open-hearted lyrics.
Fiddlehead have shared the album's anthemic first single "Million Times". The song is the perfect introduction to Between The Richness' sing-along-ready choruses and compelling words. Stereogum praised the album's scope saying, "With Between The Richness, Fiddlehead have made the sort of album that will unlock heavy feelings and thoughts and revelations within listeners if they let it. The tragedy that Fiddlehead grapples with is specific, but this album, more than anything, radiates the energy of healing — the power of being okay in the midst of a storm."
Between The Richness follows 2018's Springtime & Blind, a gut-punch of an album that followed Flynn coming to grips with the passing of his father. Now Between The Richness explores the ever-presence of grief but with Flynn writing from a drastically different place. "These massive things happened in my life between the first record and this record," he says. "It just so happened that I ended up getting married, I had a child, and it was around the 10-year anniversary of my father's passing." Flynn brings these experiences to Between The Richness, diving headfirst into the paradoxes of life, death, joy, and pain—all with stunning humanity and honesty. "The name of the record is called Between The Richness because it's important to me to explore the weird feeling of happiness and sadness, because that's just where I am right now," says Flynn. "My son's name is Richard and my father's name is Richard, so it's literally between the two of them, but it's the richness of life and the richness of death."
Track listing:
Grief Motif
The Years
Million Times
Eternal You
Loverman
Down University
Get My Mind Right
Life Notice
Joyboy
Heart To Heart