Upcoming Releases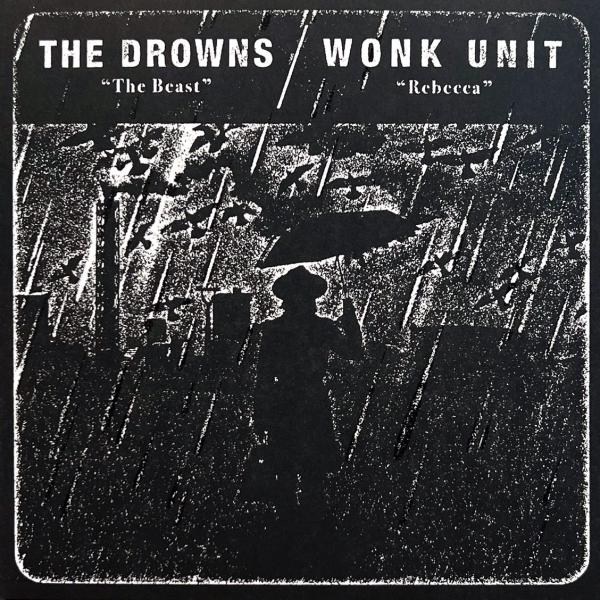 on
Tuesday, June 27, 2023 - 17:57
Pacific Northwest rockers THE DROWNS and UK stalwarts WONK UNIT have announced an upcoming 7" split coming out this July. The pairing of these two bands comes via a common link, former Wonk Unit member and current guitarist of The Drowns, Simon Short.
While many might assume there may be some bad blood between the bands, in fact it is quite the opposite. "Simon Wonk moved to the States, it was very sad and we miss him but he did start telling me about this cool band he'd met with a similar ethos to Wonk. We like people who are nice. The Drowns are nice, no bullshit people. Wonky people," said Alex Brindle Johnson, the singer and main songwriter for Wonk Unit.
The friendship between The Drowns and Wonk Unit goes back a number of years to their first ever UK tour. "Alex from Wonk helped us book our first full UK run also which was huge. Then we shared one of the greatest curries we've ever had, and became fast friends," says Rev.
Each band offers a brand new song to the mix with drastically different meanings to them.
For The Drowns, the process of writing "The Beast" is straightforward: it's a rock 'n' roll political protest track penned by co-frontman Andy Wylie. The band then recorded the track with all-star producer Ted Hutt (The Gaslight Anthem, Dropkick Murphys, Bouncing Souls), who was also the man behind the boards behind their critically acclaimed album "Under Tension."
Wonk Unit's song "Rebecca" takes a much darker tone that many can relate to: "The hopeless tragedy of addiction. Watching loved ones suffer, all the pain it causes. Finding that rockbottom switch that somehow rewires your brain and you truly know that enough is enough. I think it's important to be open about addiction, to show people that life can truly be beautiful without that poison. I've only known true happiness through sobriety," says Johnson. Unlike the traditional recording process for most Wonk Unit songs, the track was recorded live and lacks many of the production techniques found on their songs.
Both songs bring something different and exciting that will take the listener on a roller coaster of emotions. Additionally, the jacket features fantastic cover art by Pirates Press Records own Zak Kaplan (The Ratchets, Detournement)!